August's unseasonably wet weather has played havoc with Cumbria's county shows after the region saw almost an entire month's worth of rainfall within the first 12 days. In the past week alone over half a dozen county shows have been cancelled due to flooded fields, among them the Keswick Agricultural Show, Lunesdale Show, Hawkshead Agricultural Show and Rydal Sheepdog Trials and Hound Show. The latter was cancelled for only the third time in its 106-year history.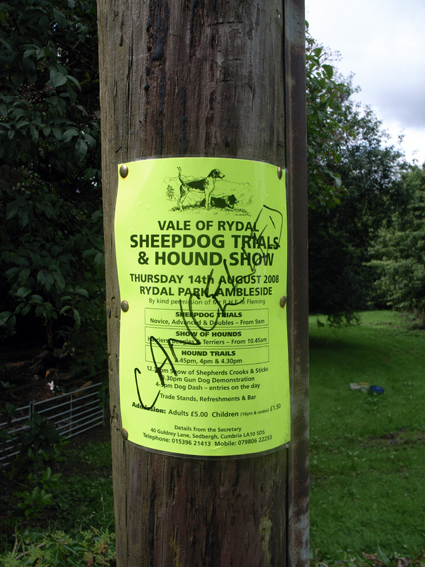 The county show has been a summer fixture in most Cumbrian towns and villages for over a century and has always been of vital importance to the local community. Many of the shows have managed to remain genuinely traditional Lakeland affairs. So I was particularly disappointed to hear that the Patterdale Dog Day had been cancelled this week due to a waterlogged field. The show has kept to its original format and fiercely resisted the lure of commercialization.
This is in stark contrast to many of the national agricultural shows such as The Royal Show which I attended earlier this year, where I counted an astonishing 48 corporate sponsors including HSBC, Trinity Private Wealth Management, RAC, Muller, Renotherm foam insulation, McDonalds and all the major supermarket chains who were trumpeting their support of British farmers. (Such as M&S, one of the major 'partners' of the show, who had a large hospitality tent for their clients).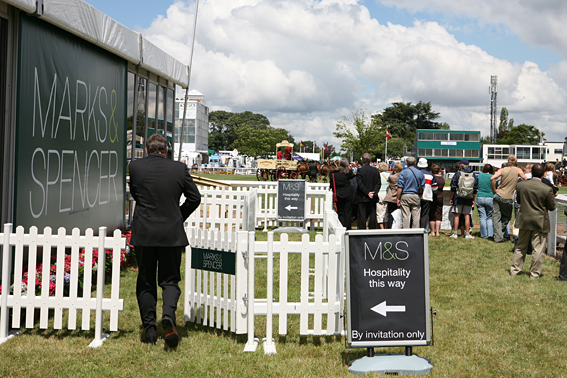 I'm planning to attend the Grasmere Sports And Show this weekend so decided to phone the organizers to check that it would still be going ahead. The reply I got from the director of the show was definitive: "Young man, Grasmere Sports has been running since 1852 and never been cancelled. It went ahead during both World Wars so it's going to take a lot more than a few drops of rain to stop us this year!"
One show that did beat the rain this week was held at Gosforth (it only went ahead following an emergency committee meeting on Monday). It was a very understated affair with the traditional mix of horse and pony displays, Cumberland and Westmoreland wrestling, a local produce tent and various competitions. Peter Wright's honey won the best exhibit in the section, while Gosforth WI took first prize in their category with their exhibit 'A leisurely lunch'. In the horticulture tent, Mark Hewertson, who won in the gladioli, pansies and fuschia categories, was named the Best in Show. My favourite competition judging took place in the poultry tent where Robert Brown, from Uldale, took the top prize with his clay/wheaten.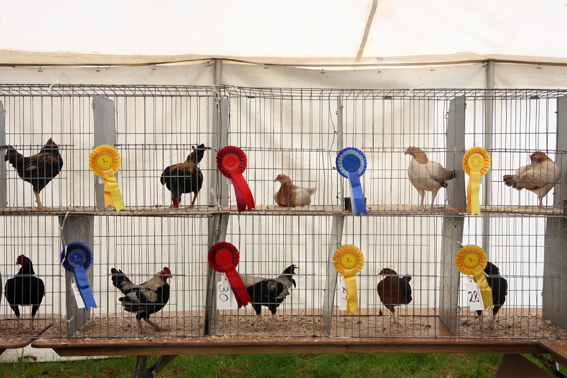 The Ennerdale and Kinniside Show also went ahead despite driving rain. It took place at Kirkland Leaps showfield. The event started life in 1895 as a village flower show and "Scholars Picnic" with the sole purpose of raising money to send the children of Ennerdale and Kinniside school on a day trip.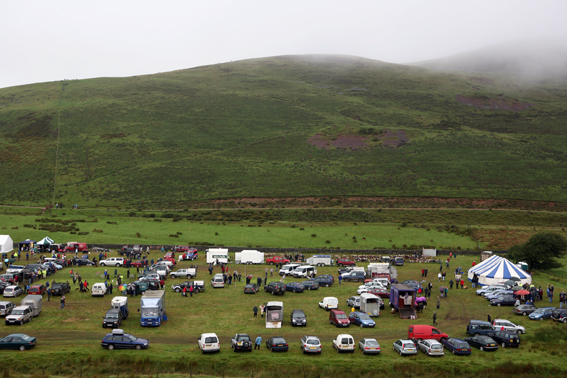 From 1900 sheep were introduced, then sports and other livestock until it became known as T'laal Royal. Typical in its links with the valley, village and farming communities Ennerdale Show has also had a special relationship with the people of industrial West Cumbria.