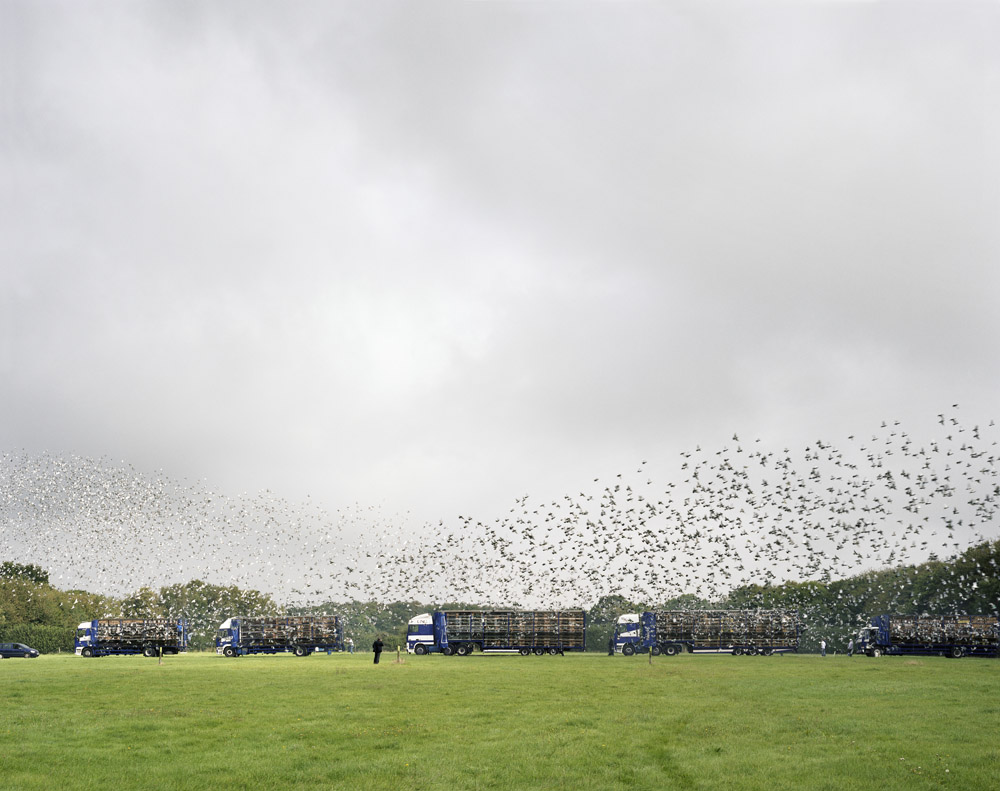 Maidstone Young Bird National Pigeon Race, Maidstone, Kent, 13th September 2008 © Simon Roberts/We English
The time has come for me to hang up the We English blog and move on to pastures new. I will periodically be updating the site with details of upcoming exhibitions, talks and events and you can follow my future projects over on my homepage here. The first of which will be The Election Project, where I will be documenting the British general election as the official Election Artist for the House of Commons. Why not get involved!
Thanks for joining me during the making of the work, I appreciate your collaboration and comments.
I'll leave you with links to a few useful resources:
Download my commentary from We English here or read an illustrated version on the blog here.
Download Professor Stephen Daniel's essay from We English (The English Outdoors, May 2009) here.
Download a pdf of reviews of We English here.
Download a pdf of all the ideas that were submitted by the general public here or read them online here.
Read the headlines from local newspapers that I collected during the We English journey here.
Watch a video interview on Lens Culture where I talk about my approach to making We English here.
Find out more about the limited edition boxset of We English here.
And there is plenty more information about We English over on the National Media Museum's website, including several podcasts, here.