About Simon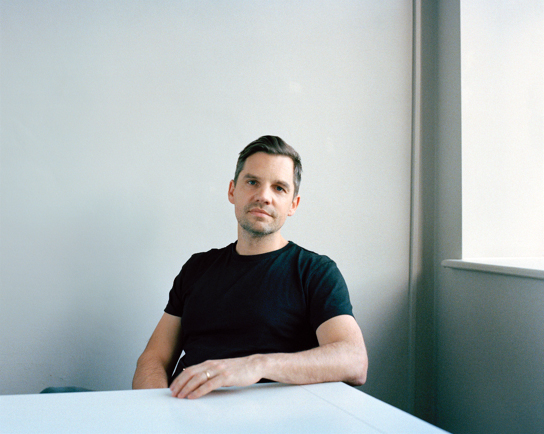 © Lewis Khan
Simon Roberts (b.1974) is a British photographic artist whose work deals with our relationship to landscape and notions of identity and belonging. His large format photographs are taken with great technical precision, often from elevated positions. The distanced vantage point allows the relationship of individual bodies and groups to the landscape to be clearly observed, and echoes the visual language of history painting.

He has exhibited widely and his photographs reside in major public and private collections, including the George Eastman House, Deutsche Börse Art Collection and V&A. In 2010 he was commissioned as the official Election Artist by the House of Commons Works of Art Committee to produce a record of the General Election on behalf of the UK Parliamentary Art Collection. In 2012 he was granted access by the International Olympic Committee to photograph the London Olympics and most recently was made an Honorary Fellow of the Royal Photographic Society.

He has published four critically acclaimed monographs, Motherland (Chris Boot, 2007), We English (Chris Boot, 2009) - voted as one of the best photography books of the past decade, Pierdom (Dewi Lewis Publishing, 2013) and Merrie Albion - Landscape Studies of a Small Island (Dewi Lewis Publishing, 2017).

Outside of his own professional practice Simon is an active public speaker and holds a position as a visiting lecturer on the European Master of Fine Art course at IED Madrid and an Honorary Associate Professor in the Department of Geography at the University of Nottingham (2013-2019). He is involved with several not for profit organisations serving as a trustee of Photoworks and an advisor to Fotodocument. He is a member of POC, the European photographic collective.

A complete resume can be downloaded here: SIMON ROBERTS CV

He is represented by Flowers Gallery in London and New York, MC2 Gallery in Italy, Robert Morat Galerie in Germany and Galerie Heinzer Reszler in Switzerland.