Buy the book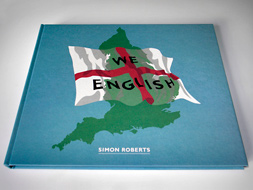 We English by Simon Roberts with an essay by Stephen Daniels © Chris Boot Ltd 2009
Retail price: £40 / $60
ISBN: 978-1-905712-14-4
Binding: Hardback
Extent: 112 pages
Trim size: 14.1x11.4" / 360x290 mm
Photographs: 56 Color Plates
The book has now sold out in the UK.
A few signed copies are available via Simon's website here, and may also be available from Amazon.co.uk, Amazon.com or Photo-eye Booklist.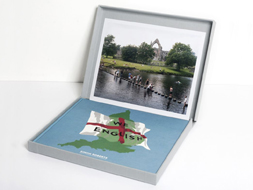 Special Edition Book
Limited edition of 100 copies (+ 10 APs)
This special edition includes an 11 x 14″ C-type edition print and a signed book housed in a grey embossed cloth bound clamshell box, along with a certificate of authenticity. Each book and print is editioned, signed and dated. The prints available are:
South Downs Way, West Sussex, 2007
Camel Estuary, Padstow, 2007
Keynes Country Park Beach, Shornecote, 2008
Saunton Sands, Devon, 2008
Blackpool Promenade, Lancashire, 2008
Bolton Abbey, Skipton, North Yorkshire, 2008
Price: £250.00 + shipping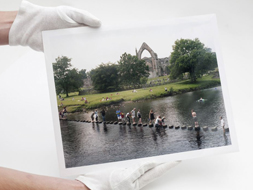 Payment Options
BACS payments are also accepted. Books will be shipped within seven days after receiving payment.
For more details please email studio@simoncroberts.com.