I'm taking part in a photography symposium at the National Media Museum in Bradford this coming Friday, which is being organised alongside the Museum's current exhibition Henri Cartier-Bresson's Scrapbook: Photographs 1932-1946. Entitled 'Dramatic Reality: Photojournalism and Documentary Photography Today', the symposium aims to examine the role of respectful and humanist photography championed by Cartier-Bresson, in a world with a growing appetite for drama and spectacle. In 'rePresenting Russia' I will discusses my  approach to documenting modern day Russia for my book Motherland.
Other speakers include the writers Geoff Dyer and Gerry Badger, Foto8 editor Jon Levy, and photographers Paul Lowe, Donovan Wylie and Anna Fox. You can find out more details and book a place here.
And now I have an excuse to post up one of my favourite Cartier-Bresson images, which is also linked to the theme of leisure.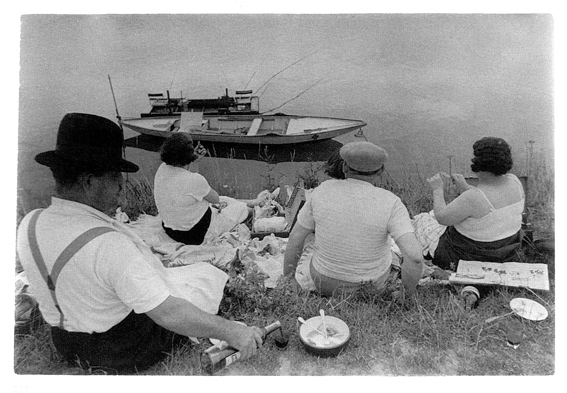 Sunday on the Banks of the River Marne © Henri Cartier-Bresson, 1938