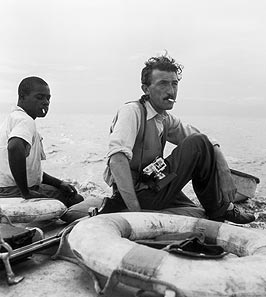 Photo: UGANDA, 1951 — Self-portrait of photographer Thurston Hopkins. 2558757, © Getty Images.
In memory of Thurston Hopkins, the British photographer who died last week at the age of 101, here's a small tribute by the blog 'Britain is no country for old men'.
You can also read an obituary in the Guardian here.