We're off. A day later than planned, but when you're also packing with a two-and-a-half year old in tow, things take a little longer. As with any new venture, we're starting with a feeling of both elation and trepidation. But hey, if we can survive a year in Russia, then what's a few months around England!
And somewhat surreally we've just been waved off by the Chanctonbury Ring Morris Men who turned up to perform on the street outside our local pub, The Eclipse.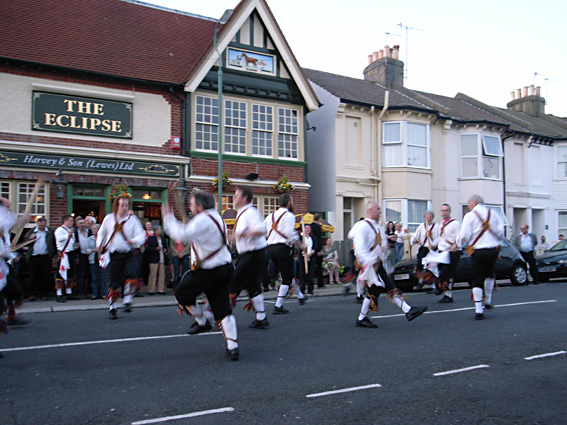 The Chanctonbury Ring Morris Men are an all-male side Cotswold and North West (clog) side based just to the north of Brighton.  Named after the Chanctonbury Ring (a hill fort based ring of trees on top of the South Downs), they were formed in Shoreham in 1953 and elected to the Morris Ring in 1955.
Anyway, I hope you'll join me on the blog to see how we get on this summer.