I've just started reading H.V.Morton's classic travel book In Search of England, an enduring account of Morton's ramblings through the English countryside in the early days of the motorcar which was first published in 1927. Like Morton, we've begun our journey heading West from London. 
This past week has seen us travelling through Berkshire and Wiltshire. We're currently in the historic Roman town of Cirencester having just photographed the Swindon Kite Festival in Lydiard Park (somewhat spoiled by a distinct lack of wind!) and Cheltenham vs Eton at Cirencester Polo Club.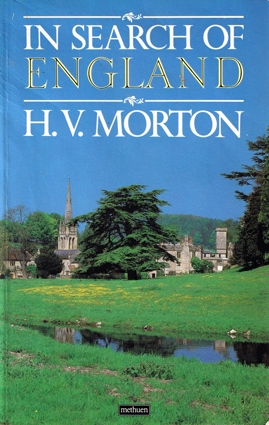 "It is afternoon. It has stopped raining, and the sun has come out; so has the entire country. Those lonely mansions set upon a hill, or lying snug in woods, which six days out of seven appear dead, prove to be inhabited by colonels, majors, Sir Alfred This and Lord That. It is a startling coming-to-life. The recently desolate roads are alive with limousines- luncheon baskets on top, the girls inside, and the major driving."
This passage, where Morton visits a Point-to-Point hunt near Beaulieu, could easily be used to describe the scene I found today at Cirencester Polo Club.  The match was held in the grounds of Lord and Lady Bathurst's estate (which has been in the family since 1695 when it was purchased by Sir Benjamin Bathurst). I was given permission to attend and photograph the event by Major Nicholas Musgrave, Chairman of the polo club (and whose daughter, Arabella, was Prince William's first girlfriend, whom he dated before university), on the proviso that I was "legit and had no intention of doing a hatchet job".
The polo was taken very seriously and the skill of the young riders was obvious even to a novice.  It was slightly embarrassing having to park our motorhome next to an Aston Martin DB7 and we certainly hadn't brought our Fortnum and Mason hamper, which seemed to be de rigor.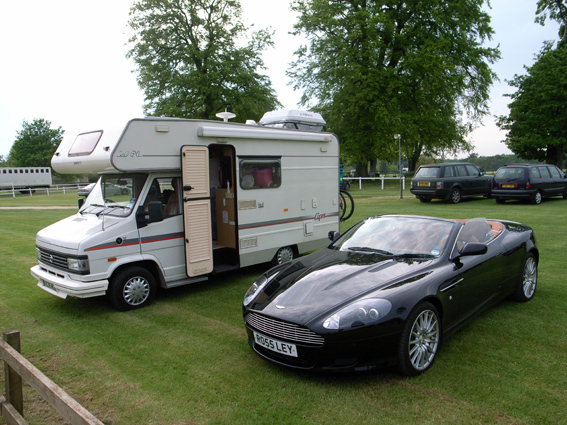 Only a few hours earlier we had been in the grounds of Lydiard Park in Swindon.  People were gathered there in much the same way as they congregated at the polo match: arriving in their cars with friends, bringing food and drink, wearing their preferred summer clothes.  Sartorial codes differed however: in Swindon, the males were topless, tattooed and wearing shorts, in Cirencester, the favoured look was blue shirts and khaki slacks.  One group played polo, the other played football; one group drank lager, the other praised the quality of the champagne.  This is England's class system at its most pointed, but it also demonstrates that whatever differences class and money might make, people still inhabit and utilise their immediate environments in much the same way.  Our rituals, pastimes and mode of discourse are, in some senses, quite uniform as we respond to the call of a sunny day and the freedom of green, open spaces.
By the way, I wonder which mode of transport Morton would have opted for if he was making his journey around England today- Talbot Swift motorhome or Aston Martin DB7?