We've just completed our first three weeks on the road having covered ground in Hampshire, Berkshire, Gloucestershire, Worcestershire and Herefordshire.
Here's a family portrait (rather twee I know) taken outside the motorhome in the Forest of Dean.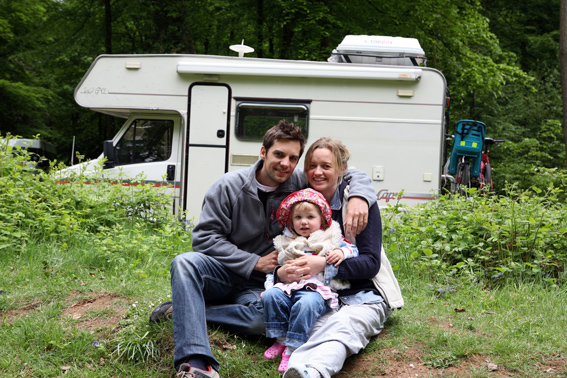 In the coming weeks we'll be heading south into Wiltshire then across to Somerset, Devon and down into Dorset.
If you know of any interesting events taking place in these areas, then do post them up.