Continuing my weekly dispatch in The Times, week 5 was taken in Newport, Isle of Wight.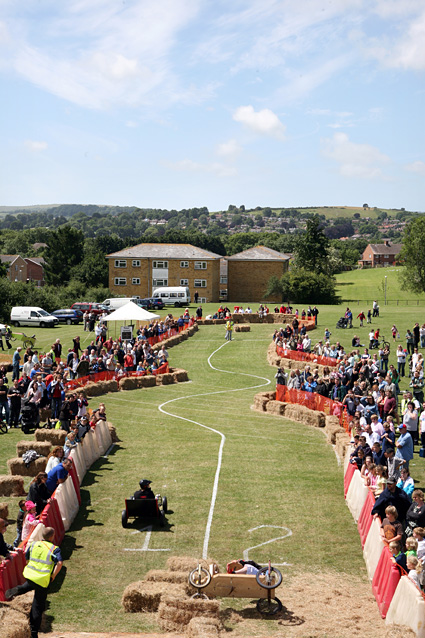 Newport, Sunday 22nd June
A contestant crashes out during the Isle of Wight Soap Box Derby in Newport. The derby is held on a housing estate and organised by a number of local agencies, including the police, as a community-building exercise.