During a brief stop in Oxford this weekend I went along to the filming of The Antiques Roadshow at the University's Hertford College. AR, as it's affectionately known to its legions of fans, is one of the most popular factual programmes on British television, with an average audience of just under six million. It broadcasts 26 episodes a year coming from locations all over the country.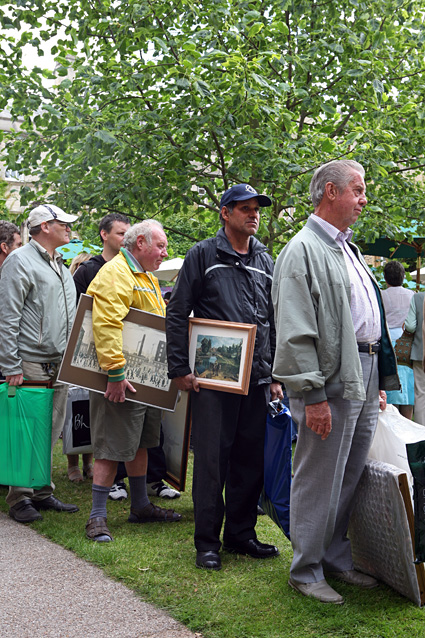 There was a large queue of people hoping to gleen some facts about their family heirlooms and, lets be honest, a valuation, from the resident AR experts. Punters included Lawson, from Oxford, with his print of Constable's Flatford Mill and John, from Abingdon, with a Lowry.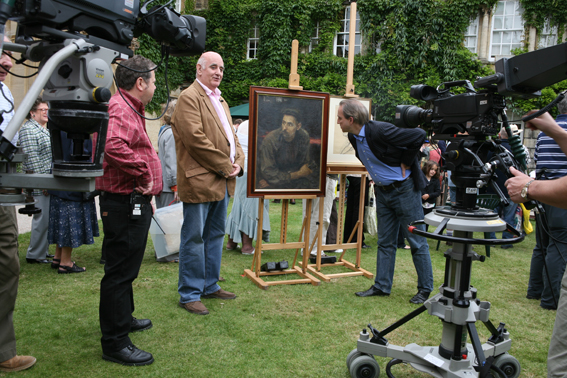 One member of the public, seen above, received slightly better news than Lawson and John. Here AR expert Philip Mould inspects an original sketch by the Russian artist Ilya Repin (dated 1917) which he valued at £200,000, making it one of the most important finds in the programme's thirty year history!