Continuing my weekly dispatch in The Times, week 9 was taken in New Brighton, Merseyside.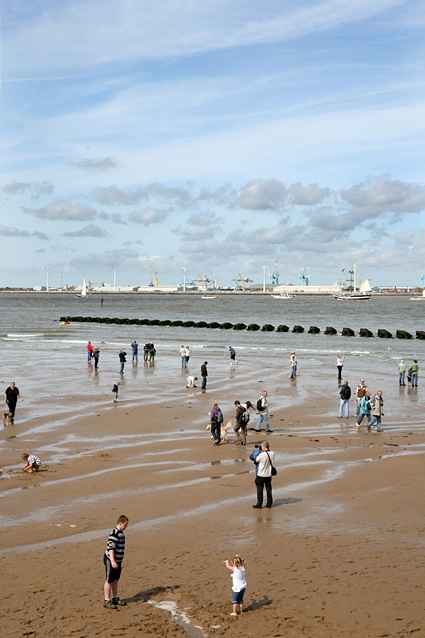 New Brighton, 21st July 2008
Spectators gather on New Brighton beach as the last of the Tall Ships sail out of Liverpool on the River Mersey. Over 60 sailing ships were moored in the city's docks for the start of the annual Tall Ships Race, creating scenes reminiscent of Liverpool's historic past.