On Friday I stopped in at the National Media Musuem to see the current exhibition, Sunny Snaps: Beach and Street Photography in Britain. The exhibition celebrates the work of the once familiar, but now largely forgotten, commercial portrait photographers who were once commonplace wherever people gathered for leisure or pleasure- notably at the seaside.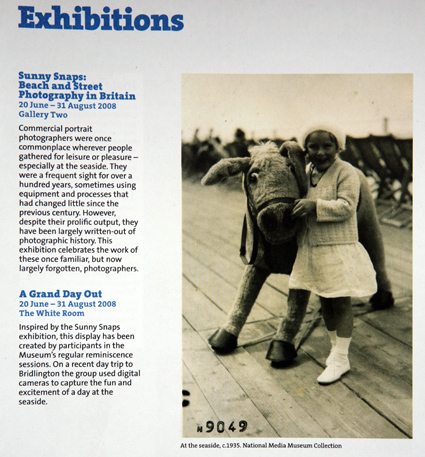 As the accompanying essay to the exhibition states, these photographers were a frequent sight for over a hundred years, sometimes using equipment and processes that had changed little since the previous century. However, despite their prolific output, they have been largely written-out of photographic history.
It's an enlightening and often humorous exhibition which tracks the history of the genre from the independent operators using special 'while-you-wait' cameras on tripods to the photographers using hand-held 'reflex' cameras and the beach photographers who adopted various gimmicks such as the 'head-through-the-hole' novelty photograph which first appeared in the 1890s.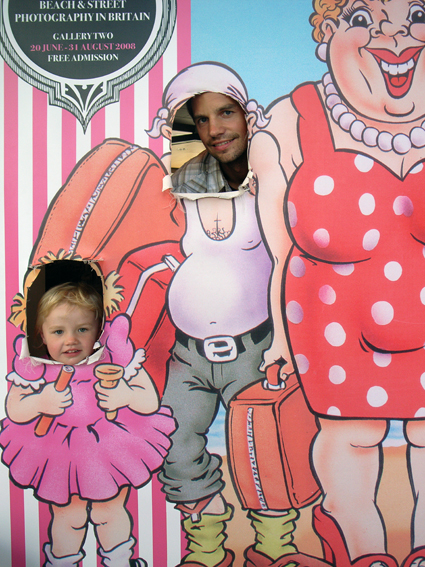 Jemima and I in a 'head-through-the-hole'
Also worth a look is the exhibition Live by the Lens. Die by the Lens, which explores the complicated relationship between stars, publicists, photographers and the media. Of particular interest are examples of some of the earliest paparazzi pictures (Greta Garbo on holiday in Italy, Elisabeth Taylor and images by the photographers who pursued Charlie Chaplin as early as the 1930s).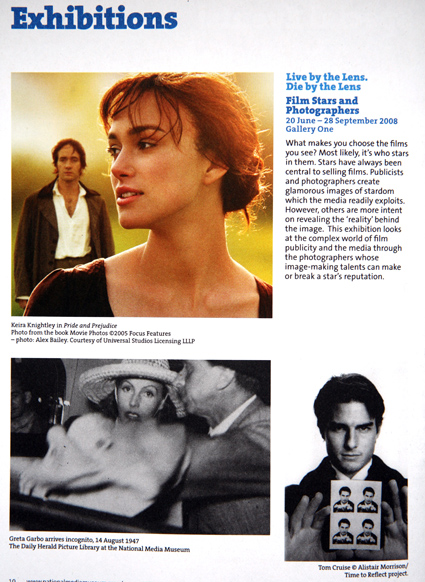 'Sunny Snaps' is showing in Gallery Two until 31st August 2008.
There's also an opportunity to post up some of your own photos from seaside holidays, you have enjoyed with friends or family. These can be uploaded onto the museum's Flickr group.

'Live by the Lens. Die by the Lens' is showing in Gallery One until 28th September.