There's an interesting article in today's Daily Telegraph by Jack Watkins where he explores the enduring appeal of the Shell travel guides, which published in the first half of the past century.
The Shell Guides were aimed at a new breed of car-driving metropolitan tourists. They were for those who sought guides that were neither too serious nor too shallow and who took pleasure in the ordinary and peculiar culture of small town Britain. In the three decades after the Second World War the Shell Guides provided a "surreptitiously subversive synthesis of the British countryside," says Dr David Heathcote, curator of an exhibition on the books at the Museum of Domestic Design & Architecture (MODA) in Hertfordshire.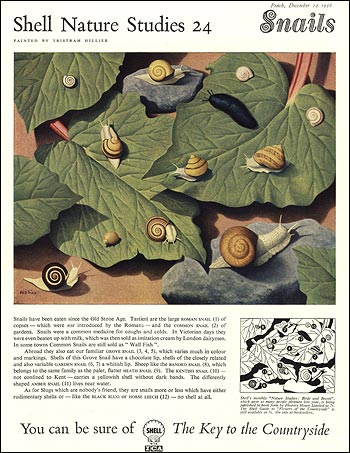 As Watkins notes, "it was the Shell Guides, with their sharp writing and atmospheric black and white photos and pictures, that elevated the medium to an art form." The first one, on Cornwall and penned by Sir John Betjeman, was published in 1934. It was quickly followed by volumes for Devon, Dorset and Derbyshire, and the series grew, undergoing various revisions, into the 1980s.

 "These slender tomes, long edited by Betjeman, were at their best when focusing on small towns and villages", says Heathcote.

 "Metropolitan cities were mostly ignored and instead they plunged enthusiastically into the local, the particular and – above all – the peculiar. Today we've got the likes of the Rough Guides, which are only interested in places they regard as 'cool' and thus dismiss swathes of Britain as not worth visiting."
I'm particularly interested in this assertion by Watkins: "The assumption that tourism is merely a glorified consumer experience is bad enough when applied to our oldest towns. It turns them into 'anywherevilles', with shopping and eating as the main end purpose. But, in a subtler way, it has even happened to rural parts of Britain. The plethora of national parks and conservation areas does protect fragile aspects of the natural or built heritage, but by default has led to superficial branding by marketing bodies. It has dangerously eroded an appreciation of the locally endearing, or what Betjeman might have called the 'superficially mundane'."
For similar discussions on the blog regarding branding and the heritage industry see my previous posts here and here.
The Shell Guides: Surrealism, Modernism, Tourism is at MODA until November 2 (020 8411 5244). The exhibition explores the creative forces that created the Shell County Guides. It considers their widespread cultural influence on our shared understanding of Britain and British-ness.