I should also give a mention to fell running, another regular fixture at the Cumbrian county show. Fell running is the sport of running off road, over upland country where the gradient climbed is a significant component of the difficulty. The name arises from the origins of the sport on the fells of northern England, especially those in the Lake District.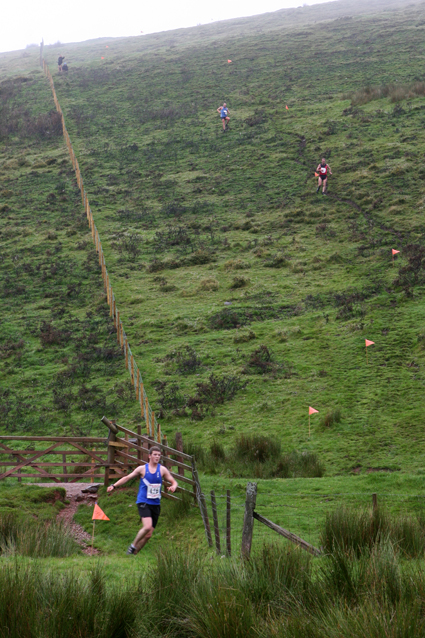 Fell runners compete in the senior guides race at the Ennerdale and Kinniside Show
When and where fell racing began is unknown, but as early as 1850 it was taking place at Grasmere. The participants ran up a hillside to a flag on the summit of the fell, then returned as fast as they could to the starting point where the winner was greeted by a band playing 'See the conquering hero.'
Anyone with the stamina to stay the course can participate. Traditionally farmers, farm workers and shepherds were involved. Today there are countless races during the summer with men, women and children (most shows have junior races for children as young as 10) running the fells around the county.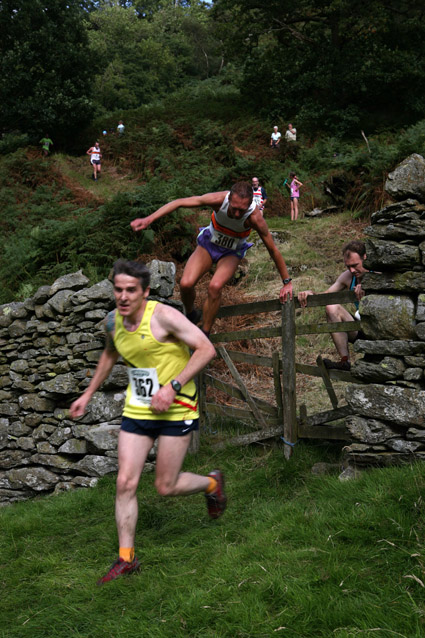 The English Hill Championship Race at Grasmere Sports & Show
I witnessed several races at the Grasmere Sports & Show last weekend. While it took me nearly 35 minutes to climb to the summit of the race route (admitedly I was carrying the 5×4 and a rather heavy tripod), the winning runner in the English Hill Championship Race, Rob Jebb, finished the race in a staggering 12 minutes and 38 seconds – only 17 seconds outside the record!
Such are the passions surrounding the sport, the fell running legend Joss Naylor recently urged the organisers of the Olympics to include the sport in the 2012 London Olympics. Joss, 72, made his comments after he joined Sir Chris Bonnington in climbing to the top of Scafell Pike on Sunday to raise the Olympic flag. 
To find out more about the sport, read Richard Askwith's critically acclaimed book Feet in the Clouds: A Tale of Fell-running and Obsession.