September 1st, 2008 admin
Monday morning and another batch of film has gone off to Spectrum Photographic for processing. It's always a nerve-racking wait to hear that a. the post office haven't lost the film and b. that there's something on the negatives!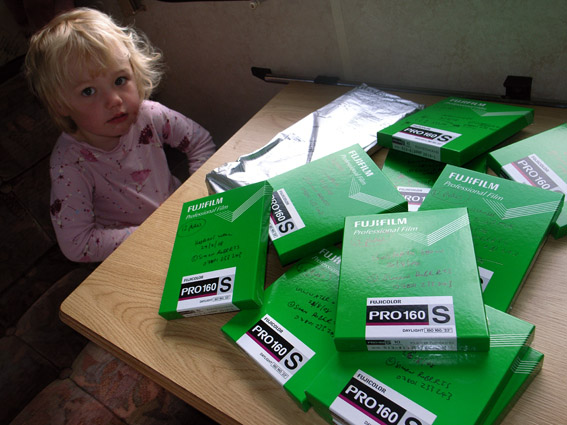 I've not seen any of the material I've shot since leaving Brighton in May, bar ten contact sheets, which were sent to me early on in the trip. While this is somewhat of a strange scenario in our digital age, where photographers are used to seeing images almost instanteously, I'm actually unphased by it and actually work better for it. It was the same during the production of Motherland where I would only get film processed once every three months on a brief return to Moscow.
Over the past four months I've been satisfied with just a phone call from the lab briefing me that the films are well exposed and in focus (thankfully the case most of the time!). Saying that, I am looking forward to pouring over the contact sheets when I return to Brighton in mid September.