September 1st, 2008 admin
Continuing my weekly dispatch in The Times, week 14 was taken at Ennerdale and Kinniside Show, Cumbria.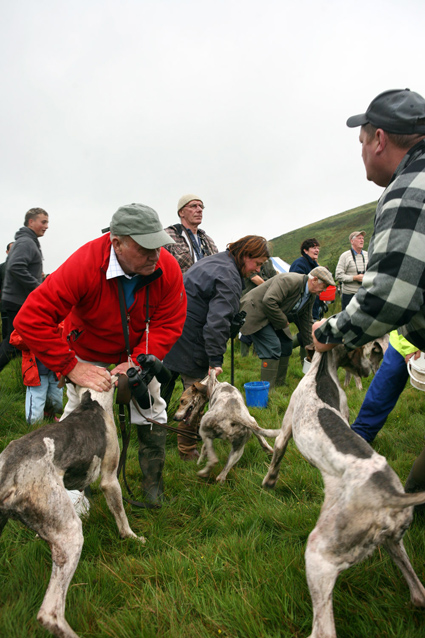 Ennerdale and Kinniside Show, Ennerdale, Cumbria, 27th August 2008
Owners retrieve their hounds on the finish line after a race at the Ennerdale and Kinniside Show. Although sometimes referred to as 'the poor man's fox hunting', hound trailing is one sport that may be said to challenge wrestling and fell running for the affection and loyalty of Cumbrians. Rarely seen outside of the county, hound trailing has no long history yet it has become one of the most characteristic sporting events in the Lake District social calendar.
This week we'll be in Northumbria.