September 22nd, 2008 admin
Although a convert to life on the road, with another baby on the way, it's time to sell our home of the last five months. If you want more details/photographs, give me a call.
TALBOT SWIFT CAPRI 520 GXL, 1993
£9750.00 ono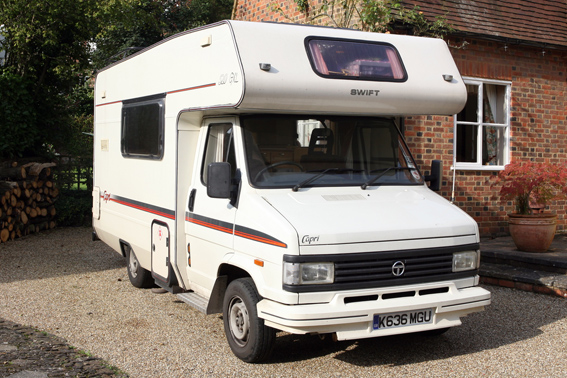 49,000 miles, 5 Speed Manual, Diesel, 2+2 Berth, Overcab Bed, Side Kitchen with Oven, Grill, 4 Burner Hob, Sink, 3-way Fridge, Rear Washroom with Cassette Toilet, Shower, Hand Basin, Wardrobe, Leisure Battery, Mains Hook Up, Zig Unit, Hot Water, Heater, 3 x Lapbelts, Carpets/Upholstery Good Condition, Sunblind, Rear Ladder to Topbox, Bike Rack, Tow Bar, TV Aerial, 6 Month Warranty.
ps. I'll supply some new hubcaps!