For the second year running I have two framed pieces included in the Royal Academy Summer Exhibition in London.  'Taxis cross the frozen Lena river, Yakutsk' 2004 (40×30″) and 'Lounge of former sanitorium, Sludyanka' 2005 (40×30″), both from my Motherland series, are on display at the RA from 8 June – 16 August.
The Summer Exhibition is the largest open submission contemporary art exhibition in the world, drawing together a wide range of new work by both established and unknown living artists. In its 241st year, it includes around 1200 works and this year's exhibition coordinators are Royal Academicians Will Alsop, Ann Christopher and Eileen Cooper. The theme this year is Making Space.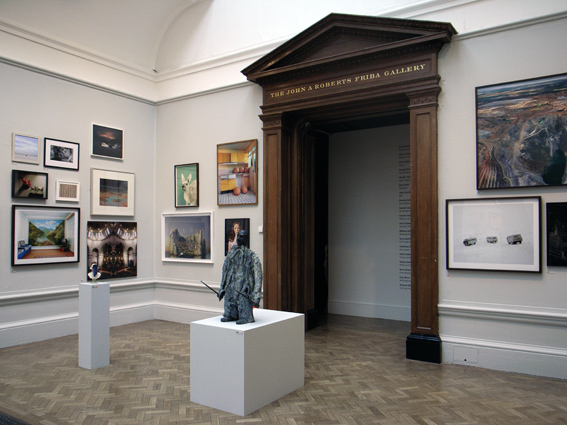 © John Roberts, 2009
My photographs appear in the John A. Roberts Friba Gallery, which was hung by Richard Wilson and Eileen Cooper, and can be seen in the installation photograph above (on the bottom left and bottom right of the image). Thanks to my Dad for taking the photographs and who, by the way, is no relation of John A. Roberts, the retired international Architect and a Fellow of The Royal Institute of British Architects (FRIBA)!
The room is largely devoted to photographic work and as the introductory wall text explains "In the old days, reactionary opinion would have been horrified at the presumptuous advent of photography in the hallowed portals of the Royal Academy. But now it seems absolutely right to acknowledge the forceful presence of photographic media in art practice."
© John Roberts, 2009
Much like strawberries at Wimbledon, the Summer Exhibition is an annual fixture on London's social calendar, with visitors flocking to see the works of both professional and amateur artists, while sipping on Pimms. This is especially true of Buyers' Day where the atmosphere is convivial but competitive, as people jostle to see the exhibits, while also trying to pick up a bargain (I was thrilled to discover an orange dot under one of my pictures!).
The exhibition is loved and hated in equal measure, and is amusingly described in an article in The Times this week as "the art world's annual jumble sale: you can pick up anything from a vast canvas by a venerable Royal Academician to a tiny print by some talented amateur."
© John Roberts, 2009
The idea of an art exhibition as a spectator sport brings me nicely on to the Derby Day at Epsom Racecourse, another hugely popular event on the social calendar, which took place last Saturday. As discussed previously on the blog, the Epsom Derby was famously portrayed in oil on canvas by William Powell Frith in his painting The Derby Day (1856-8). The painting of the crowds at Epsom on Derby Day itself drew crowds to the exhibtion room at the Royal Academy in 1858 and proved so popular that rail had to be put up to keep back the crowds.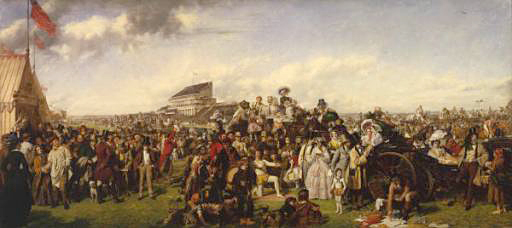 William Powell Frith, The Derby Day (1856-8). Oil on canvas.
The Derby is considered one of the most prestigious flat thoroughbred horse races in the world. The first recorded race took place in 1661. For spectators, the Derby has long been known for its unique party atmosphere and for the full range of social classes on view. Tens of thousands of people flock to a public area known as The Hill, where entry to the centre of the course is free. You could say that this photograph, which will appear in the book, is my attempt at replicating Frith's wonderfully satirical painting-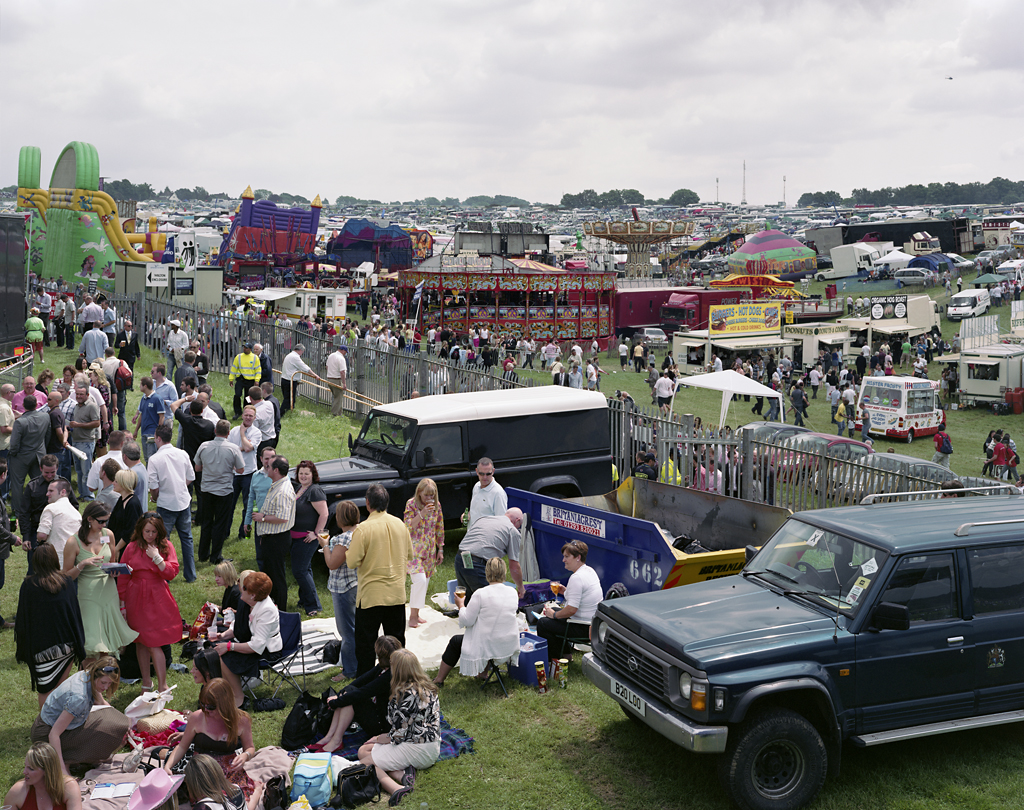 Derby Day, Epsom Downs Racecourse, Surrey, 7th June 2008 © Simon Roberts