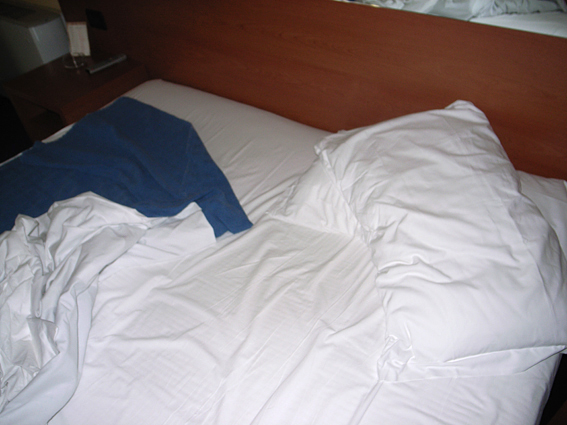 07.25am: Start of Day 2.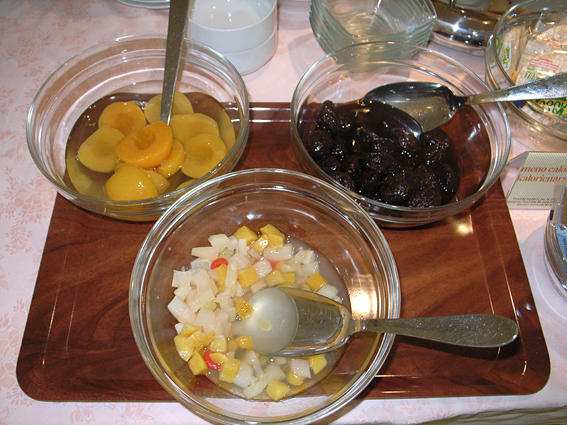 07.45am: Breakfast – where's the full English?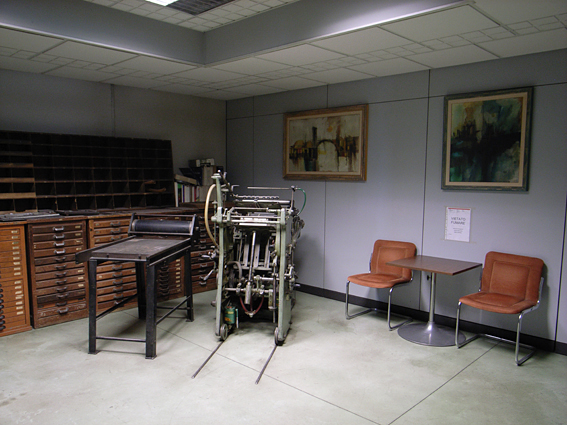 08.30am: To EBS for first official day on press.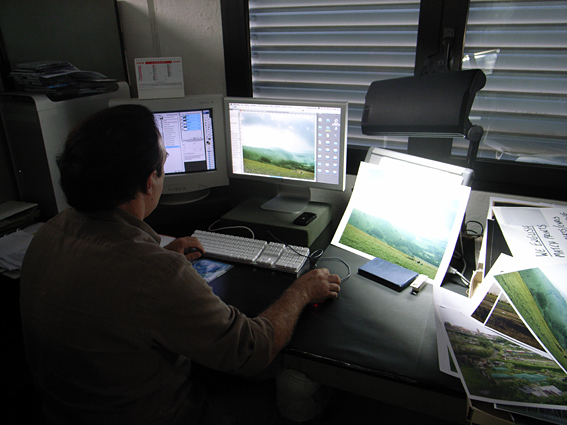 09.00am: In pre-press for some last minute colour corrections.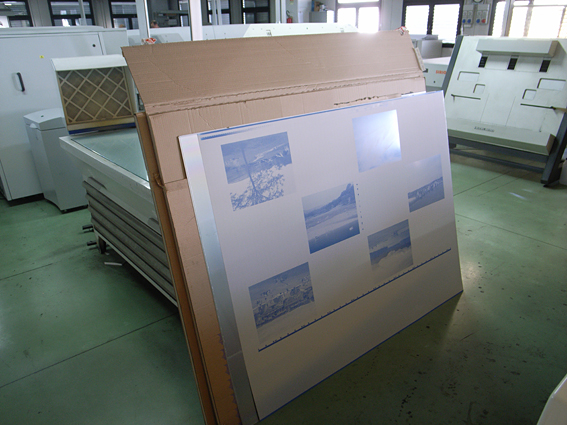 09.15am: The first metal plate ready to go the press (there are six double pages per plate).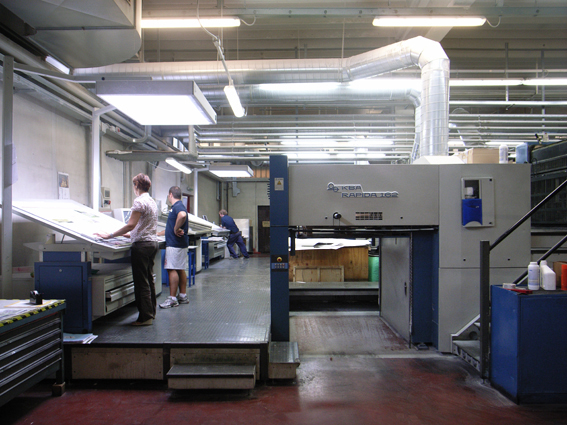 09.50am: The hardware – a German made KBA Rapida 162 five colour press.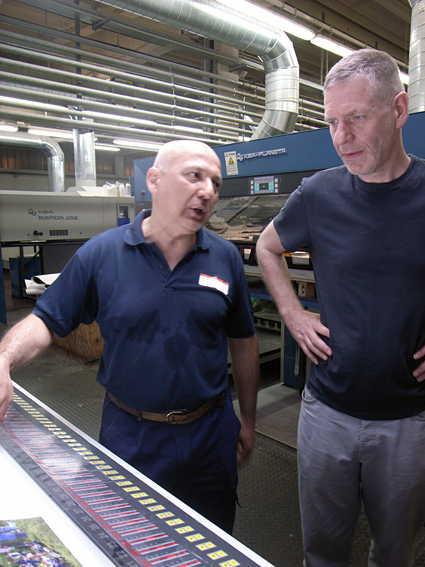 10.10am: We're introduced to the head printer Daniele aka Kojak.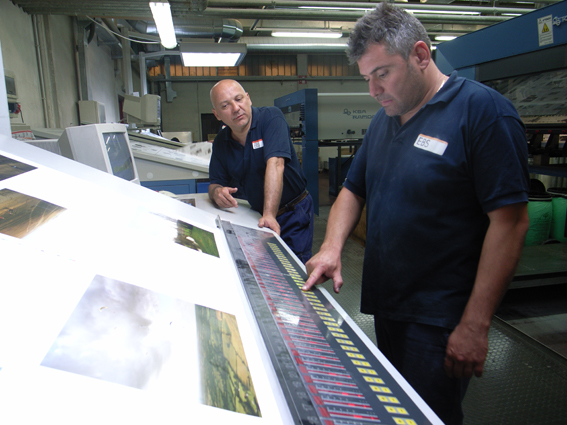 10.30am: The first sheet is prepared – in total we will be printing ten sheets.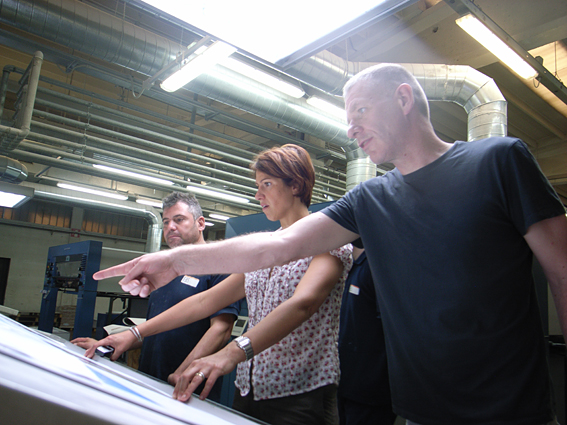 10.30am: Overseeing some colour and contrast adjustments to the first sheet. This is nerve-racking!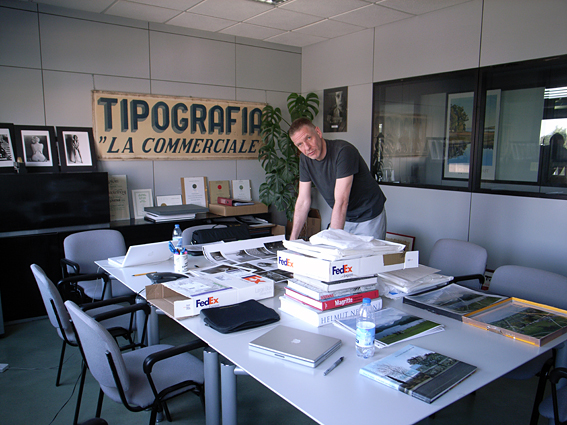 11.10am: Two hours of down time.Chris works on the proofs for his other Autumn publication Georgian Spring – A Magnum Journal.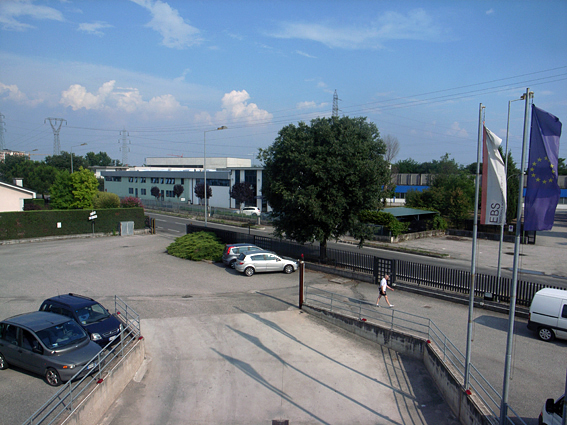 11.50am: The view from our temporary base in the EBS offices.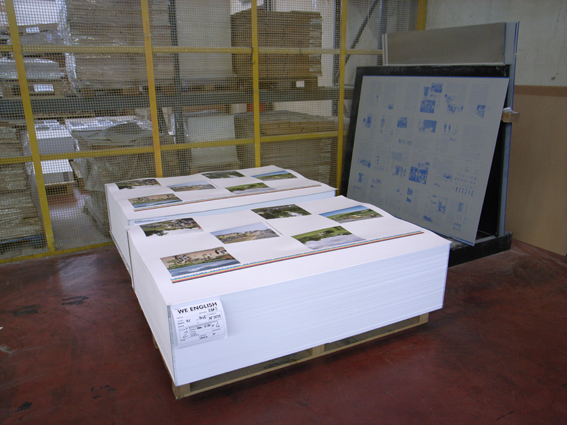 12.10am: The completed first sheet, which will be passed through the press to print on the reverse side.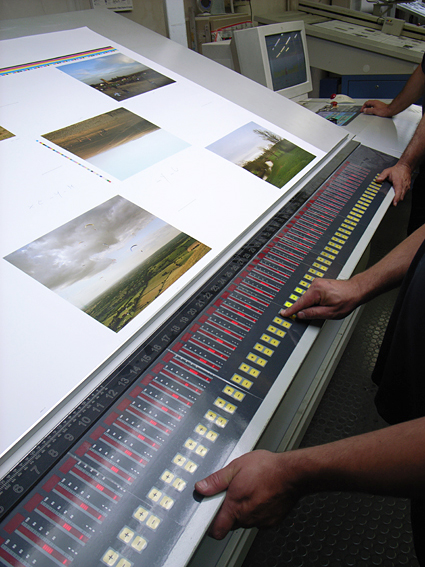 12.20pm: Making adjustments to the contrast of the second sheet.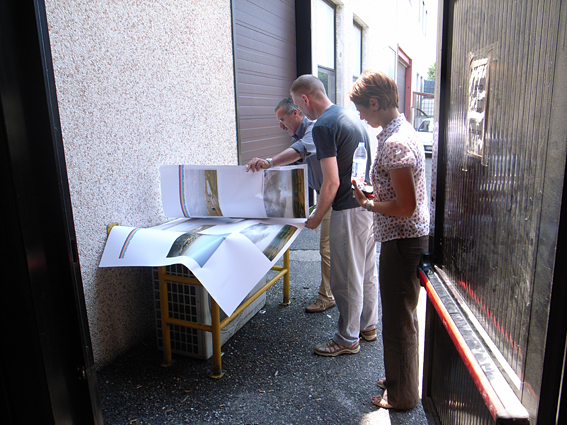 14.15pm: We've got an issue with green! We're finding the colour balance and contrast shifts considerably under different light sources, so we head outside with Franco (the Director of Printing) to check what adjustments are needed.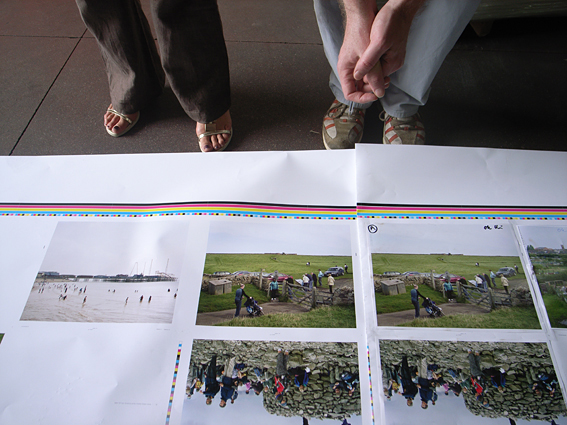 15.45: A new sheet and more discussions, comparing against our digital proofs.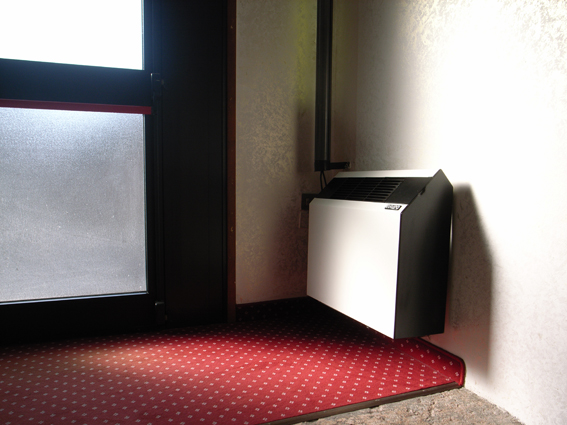 16.35pm: More down time. The temperature outside is 36C so thank goodness for air conditioning!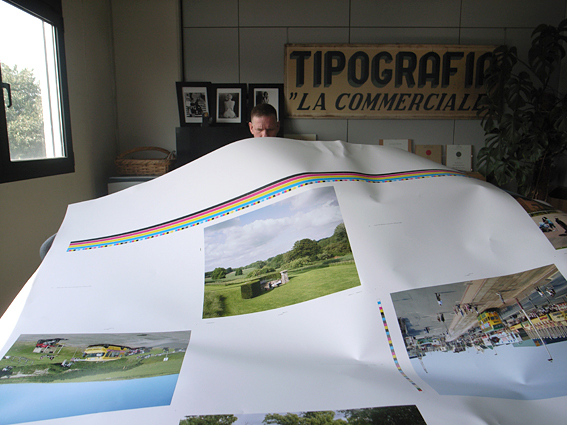 17.00pm: Inspecting the final sheet of the day once the ink has settled and under daylight conditions.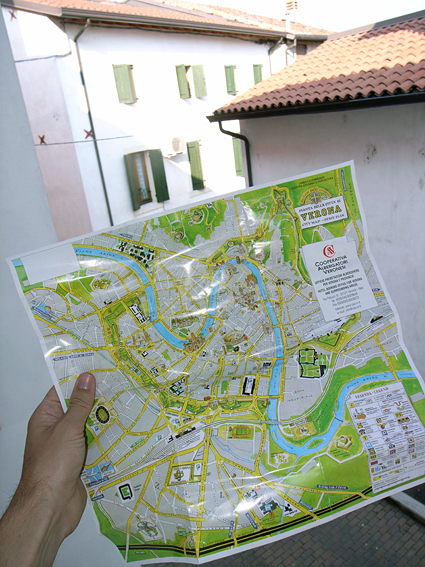 18.00pm: Heading into Verona for dinner.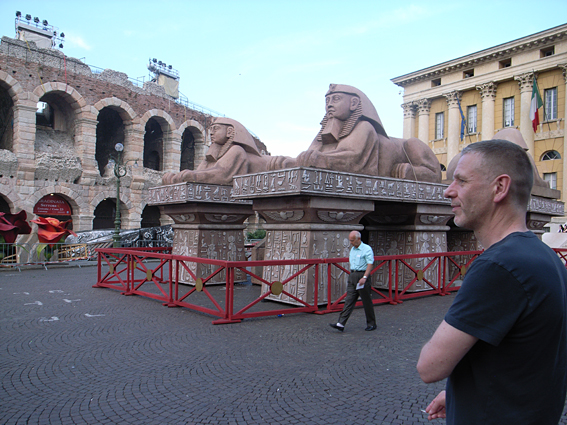 19.30pm: A bit of site seeing – props for Aida currently playing at the Colosseum.