There's a review of We English by Gerry Badger in the current issue of AG Magazine (Issue 58/Winter 2010).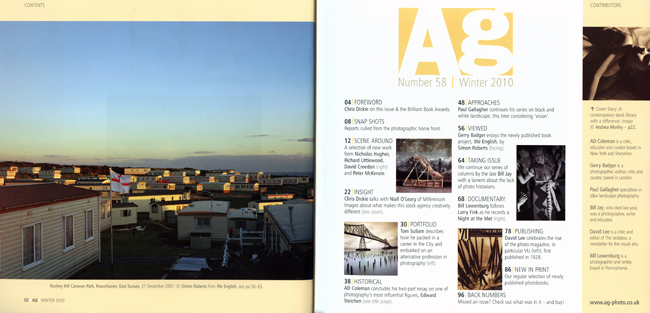 Under the title 'Green and Pleasant Land' Badger writes: "We English is a complex body of work – photographically simple in one sense, but imagistically complicated, with many different inferences, not all of them immediately appearance, so one can be grateful for the book's size, which enables one to see much of the detail in the pictures. Whether it can be considered as art or documentary, I don't care – the so-called painterly aspects of the work interest me the least. What does interest me is that Simon Roberts has produce an intelligent and persuasive vision of our contemporary English mores – a Tony Ray-Jones for the 21st century."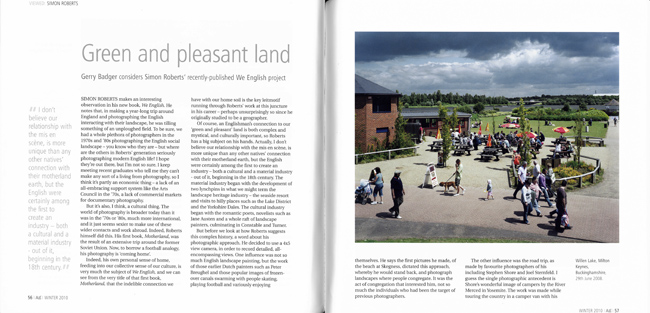 You can read the full review by downloading the pdf here.