September 14th, 2008 admin
We've made it! Well nearly. We've just pulled in to Oxted for Sunday lunch at my parents. This marks a psychological end to our journey. We'll be back home to Brighton tomorrow. At this point, I want to pay a small tribute to Sarah and Jemima for enduring four months on the road, living in a confined space while putting up with an obsessive photographer. They coped admirably, especially Sarah who is now 34 weeks pregnant!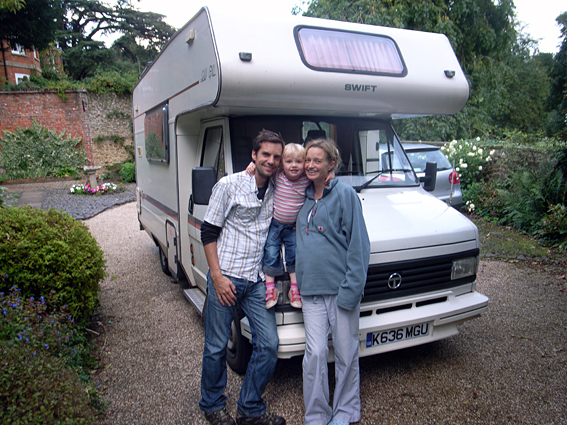 Although it's not particularly clear, you can get a sense of the ground that we covered in the map below -the ticks mark the places we stayed and/or where I photographed.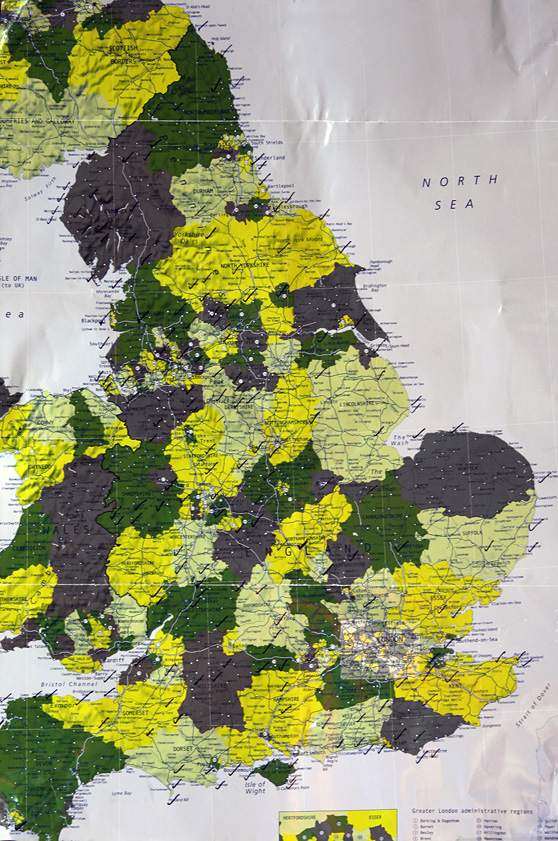 Apologies to anyone from Cornwall, which has somehow managed to get chopped off the map! The only county that we didn't visit is Buckinghamshire. Fear not, I will make a point of going there in the coming weeks. I'm actually going to continue shooting until the end of 2008, but this will be on a much more targeted basis once I've had a chance to edit the material I've already shot.