It was an early start this morning, thanks to the kids having not yet adjusted to the clocks going back an hour on Sunday, and I found myself listening to the Shipping Forecast – the intangible and mysterious weather forecast that is broadcast daily for shipping – at 05.20am on Radio 4! And it brought to mind the wonderful series of photographs on the subject by Magnum photographer (and fellow Brighton resident) Mark Power.
Although Power is better known for his large-format colour work such as Superstructure, a documentation of the construction of London's Millennium Dome in 2000; The Treasury Project, about the restoration of a nineteenth-century historical monument, in 2002: and 26 Different Endings (2007) which looks at those landscapes unlucky enough to fall just off the edge of the London A-Z, one of his most poetic bodies of work is The Shipping Forecast (Zelda Cheatle Press, 1996), which was made in response to the esoteric language of these daily maritime weather reports.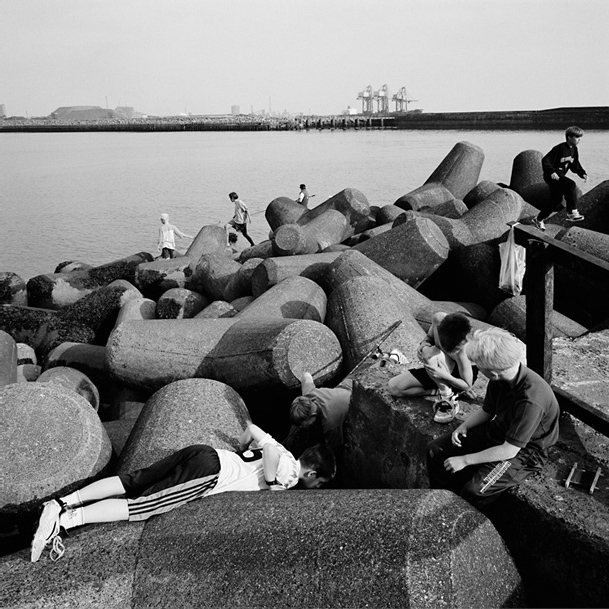 LUNDY. Tuesday 19 July 1994. Variable becoming westerly 2 or 3. Mainly fair. Moderate or good. © Mark Power, Magnum.
For those at, or about to put to sea, the forecast may mean the difference between life and death. But for millions of landlubbing radio listeners it is more than this; the enigmatic language of the forecast has entered the public conciousness, creating a landscape of the imagination and confirming romantic notions of Britain's island status. In the work Power documents the 31 sea areas covered by the forecast, which include, among others, Finisterre off the north Portuguese/western Spanish coast, Biscay off the north Spanish/western French coast, the Irish Sea, and southeast Iceland.
Here are some more of Powers' photographs from the series, all of which you can find on his website here.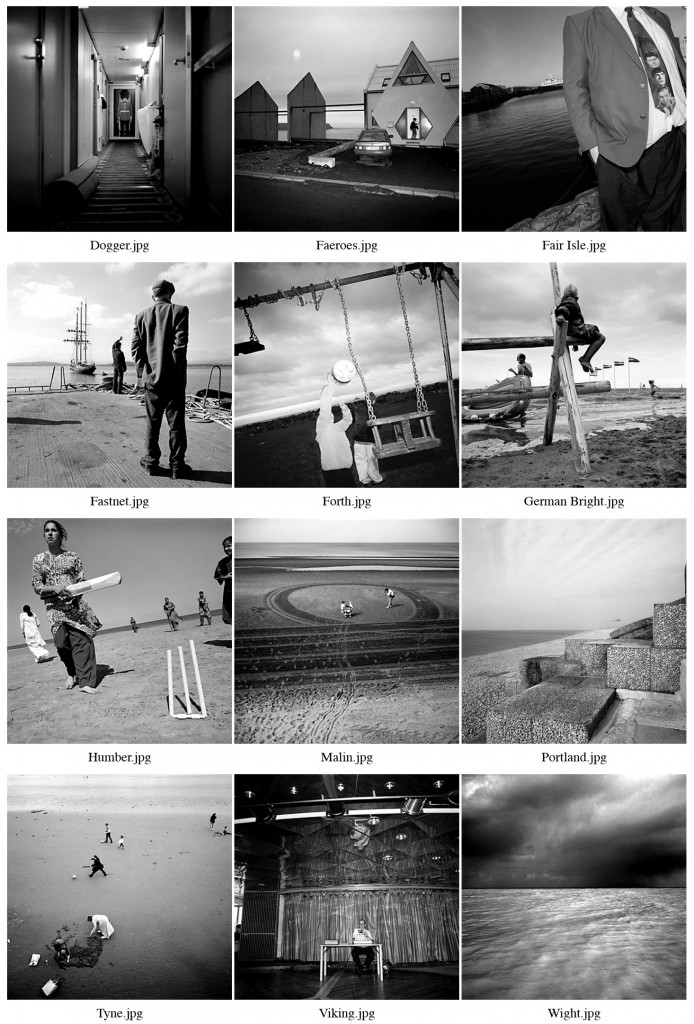 Captions-
MALIN
Monday 6 September 1993. Southeast backing easterly 4 or 5, increasing 6 in the south. Mainly fair. Moderate or good.
WIGHT
Saturday 18 February 1995. Northwesterly backing southwesterly 6 or 7, increasing gale 8 for a time. Showers then rain. Good becoming moderate or poor.
FASTNET
Monday 10 April 1995. Southwesterly 3 or 4. Moderate or good.
VIKING
Tuesday 25 July 1995. Southerly 3 increaing 5 or 6. Fair. Good.
FAIR ISLE
Sunday 28 January 1996. Southeasterly 4 or 5, occasionaly 6 in southwest at first. Mainly fair. Good.
TYNE
Sunday 25 July 1993. West or southwest 3 or 4 increasing 5 or 6. Showers. Good.
HUMBER
Saturday 13 July 1996. Southwesterly veering northwesterly 4 or 5. Occasional drizzle. Moderate with fog patches.
DOGGER
Sunday 30 June 1996. West or southwest 4 or 5, occasionally 6 later. Occasional rain. Mainly good.
GERMAN BIGHT
Saturday 26 August 1995. Northwesterly 5 or 6, occasionally 7 at first. Showers. Moderate or good.
FAEROES
Tuesday 6 August 1996. Mainly southerly 3 or 4. Occasional rain. Moderate or good.
FORTH
Saturday 17 December 1994. Southerly 6 to gale 8. Rain at times. Moderate or good.
PORTLAND
Tuesday 23 November 1993. Southeasterly 4, increasing 5 to 7. Showers. Moderate or good.
You can buy a first edition of the book for £250.00 or a third edition for £40.00 on Power's website here and read a number of essays on Power's work here.
I'm excited about a new project that Power is working on in England. Destroying the Laboratory for the Sake of the Experiment is a speculative mix of photographs by Power along with poems by Daniel Cockrill.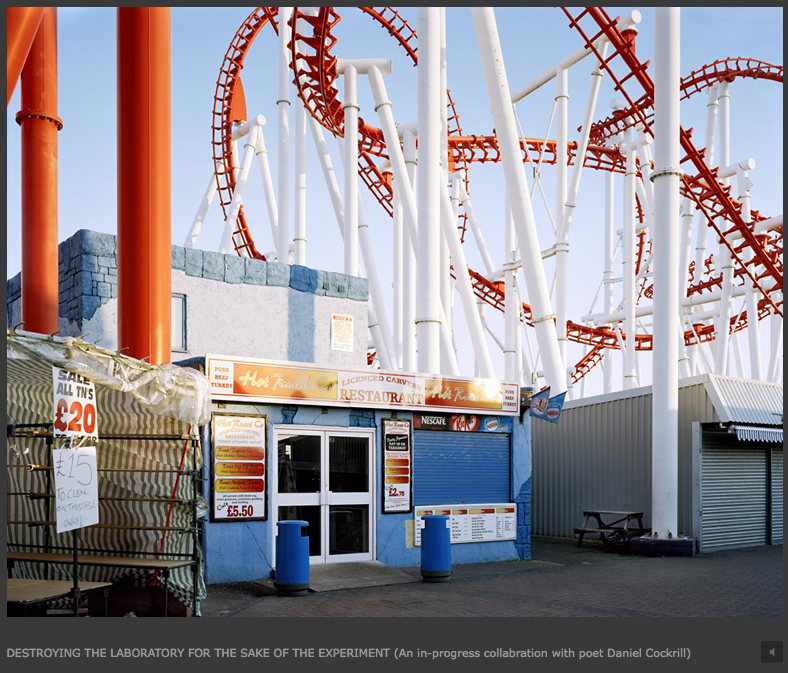 Each month, time permitting, the pair spend a few days in a different part of England, responding in pictures and words to shared experiences in a country they both love and loathe. Expected to continue until 2010, their work will be presented here as 'work-in-progress' on loops of different lengths, encouraging random juxtapositions to occur. The series will be added to periodically.
You can watch a slideshow of photographs set to a poem read by Cockrill here.