During my commission for the Bradford photograph, I took a few shots at some Sunday league football matches. An experience which reminded me of Hans van der Meer and his fantastic body of work European Fields: The Landscape of Lower League Football.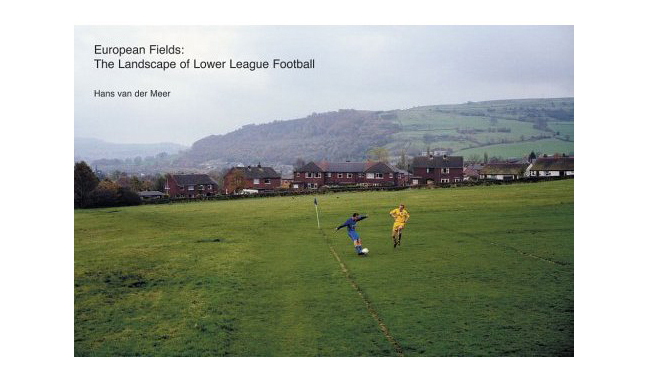 European Fields by Hans van der Meer (Steidl, April 2006)
Several shots in his book were taken in Bradford, including these-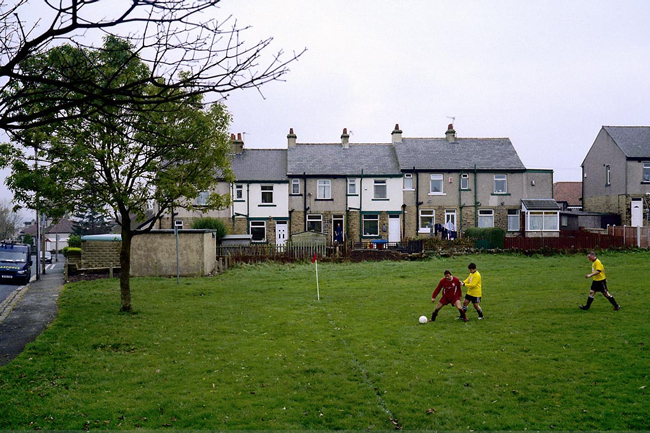 © Hans van der Meer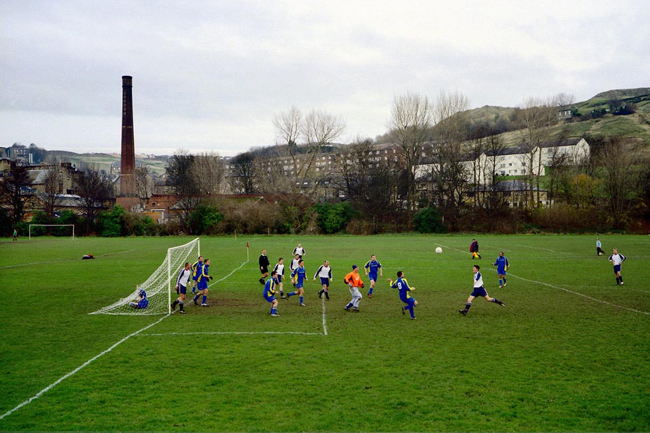 © Hans van der Meer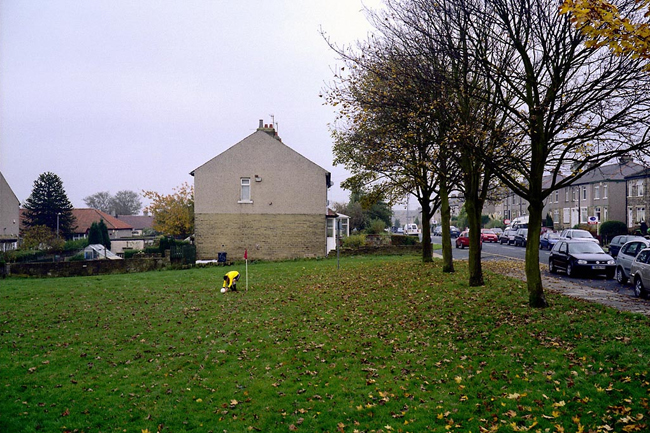 © Hans van der Meer
Here's the publisher's blurb – At the beginning of the 1995 football season, Hans van der Meer set out to take a series of football photographs that avoided the cliched traditions of modern sports photography. In an attempt to record the game in its original form – a field, two goals and 22 players – he sought matches at the bottom end of the amateur leagues, the opposite end of the scale to the Champions' League. And he avoided the enclosed environment of the stadium and tight telescopic details and hyperbole of action photography. Preferring neutral lighting, framing and camera angles, he chose instead to pull back from the central subject of the pitch, locating the playing field and its unfolding action within a specific landscape and context.Van der Meer has applied his democratic viewpoint across the playing fields of Europe over the past decade, having travelled to every country with a significant history of the game.taken him from small towns in the remote regions of Europe – from Bihariain in Romania to Bjorko in Sweden, from Torp in Norway to Alcsoors in Hungary, from Bartkowo in Poland to Beire in Portugal – and to the fringes of the major conurbations including Greece, Finland, UK, France, Germany,  Switzerland, Holland, Slovakia, Denmark, Belgium, Spain and Italy.
By the way, my Bradford commission photograph will be unveiled at the opening of the National Media Museum We English exhibition on 11th March 2010. (nb. it's not of Sunday league football!).