Destroying the Laboratory for the Sake of the Experiment is a speculative mix of photographs by Magnum photographer Mark Power along with poems by Daniel Cockrill (mentioned on the blog previously here). The pair were at Host Gallery last week to give a performance of the work.
As Max Houghton reports on the Foto 8 website: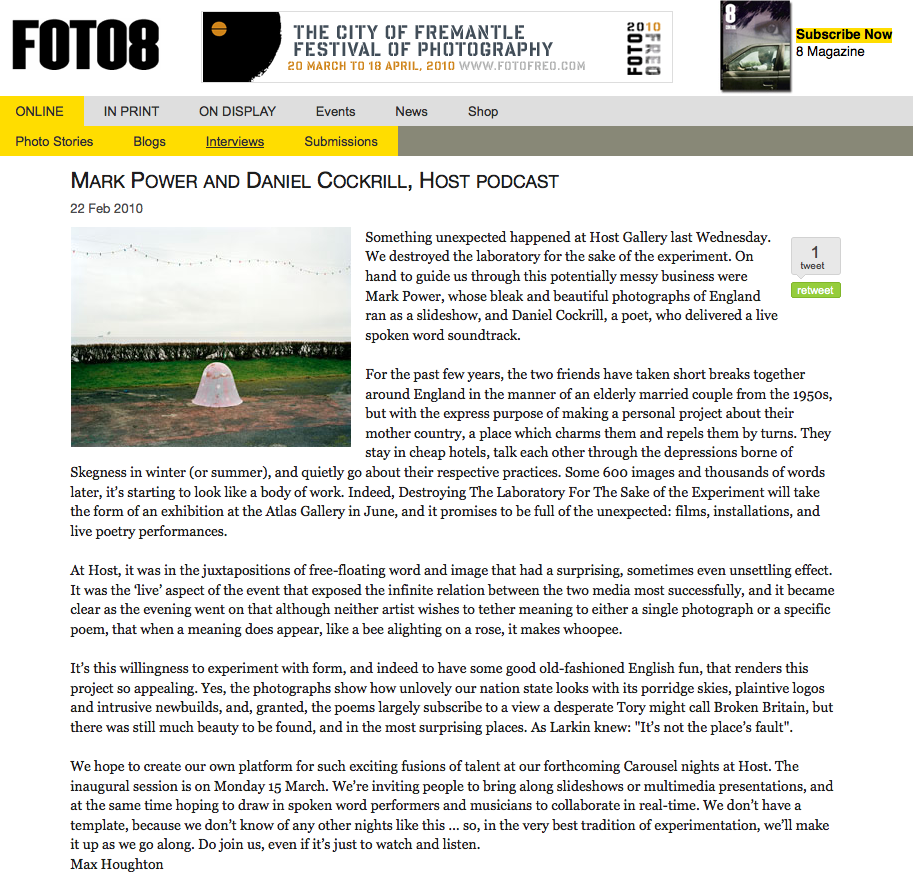 You can view/listen to a podcast here.
An exhibition of the work with more live performances by the pair can be seen at the Atlas Gallery, London in June 2010.
Cockrill is part of a poetry collective called 'Bang Said The Gun'. You can find out more on their website here and Facebook page here.