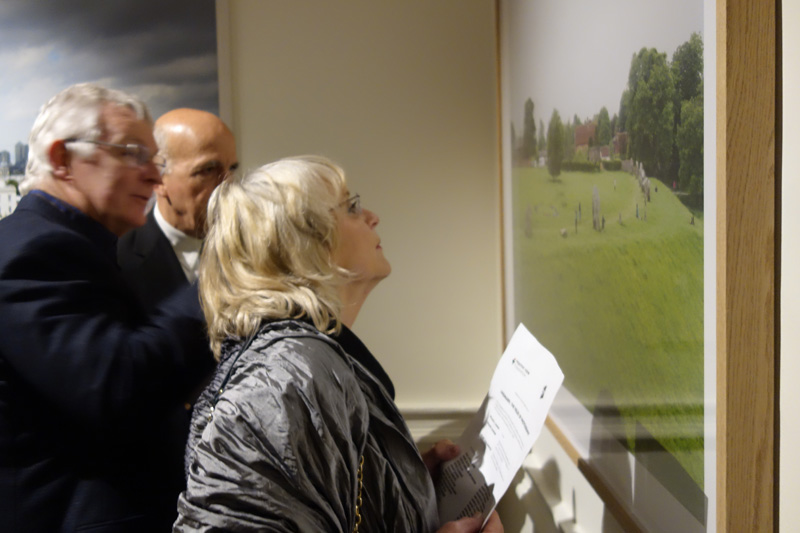 Image: Studying a We English print exhibited at Landmark, Somerset House, March 2013
The online magazine Distorted Arts has reviewed my We English work, which currently features in the Landmark Exhibition at Somserset House.
"Roberts's photographs reside somewhere between documentary and pure landscape. Many of his images contain poignant vignettes set against dynamic panoramas. Camel Estuary is populated with staffage straining against one another. Their interaction enlivens the scene, while the tamed sea, blue sky and sweeping shore evoke the English tradition of land, leisure and pleasure.
A contemporary archive of Englishness; Roberts's work captures people, places and events beautifully. Figures in the landscape are small, but significant – the Arcadian shepherds and smiling rural folk of a Victorian landscape are replaced by windswept trekkers, crowded stadiums and post-modern reverie."
You can read the whole review here.
And you can see a slideshow with some of the images exhibited on the Guardian's website here.
Landmark: The Fields of Photography at Somerset House from 14 March – 28 April 2013.