Entry from 20th August 2007
Postcards by the Flemish Northern Renaissance painter Lucas Van Valckenborch showing 'Winterlandschaft bei Antwerpen mit schnaeefall' (1575) and 'Ansicht von Antwerpen mit zugerfrorener schelde' (1590).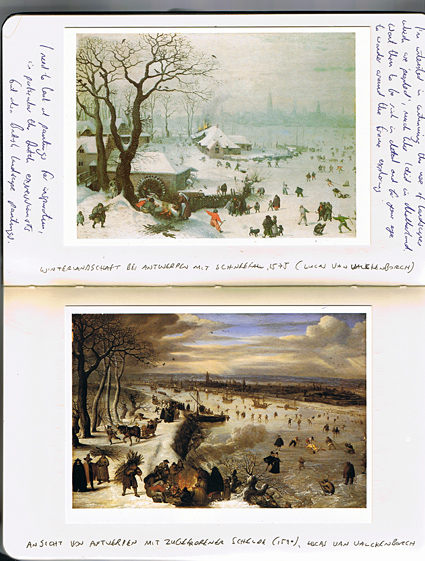 Entry from 2nd November 2007
Postcards showing John Constable's 'The White Horse' (1819) and 'Salisbury Cathedral from the Bishop's Garden' (1826) from the Frick Collection.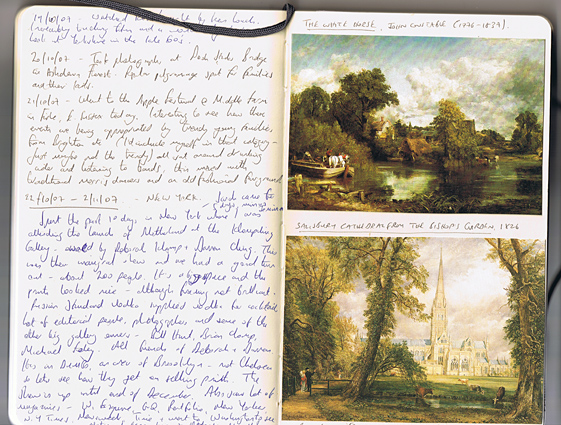 Entry from 25th January
Postcard of 'The Browne Family' (c. 1778) by Francis Wheatley from Paul Mellon Collection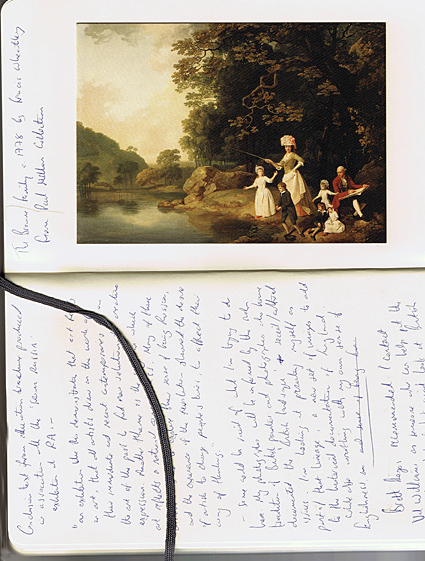 Entry from 6th February 2008
Postcards showing Jeff Wall's 'In front of a nightclub' 2006 from the Museum of Contemporary Art, Chicago and Hendrick Avercamp's 'A scene on the ice near a town' (c.1615) from the National Gallery.