We English is featured in the third and final volume of Phaidon's Photobook series, described as 'the most important contribution to the field since modern histories of photography began to appear in the early 20th century' (photo-eye) and produced by Martin Parr and Gerry Badger.
See more here.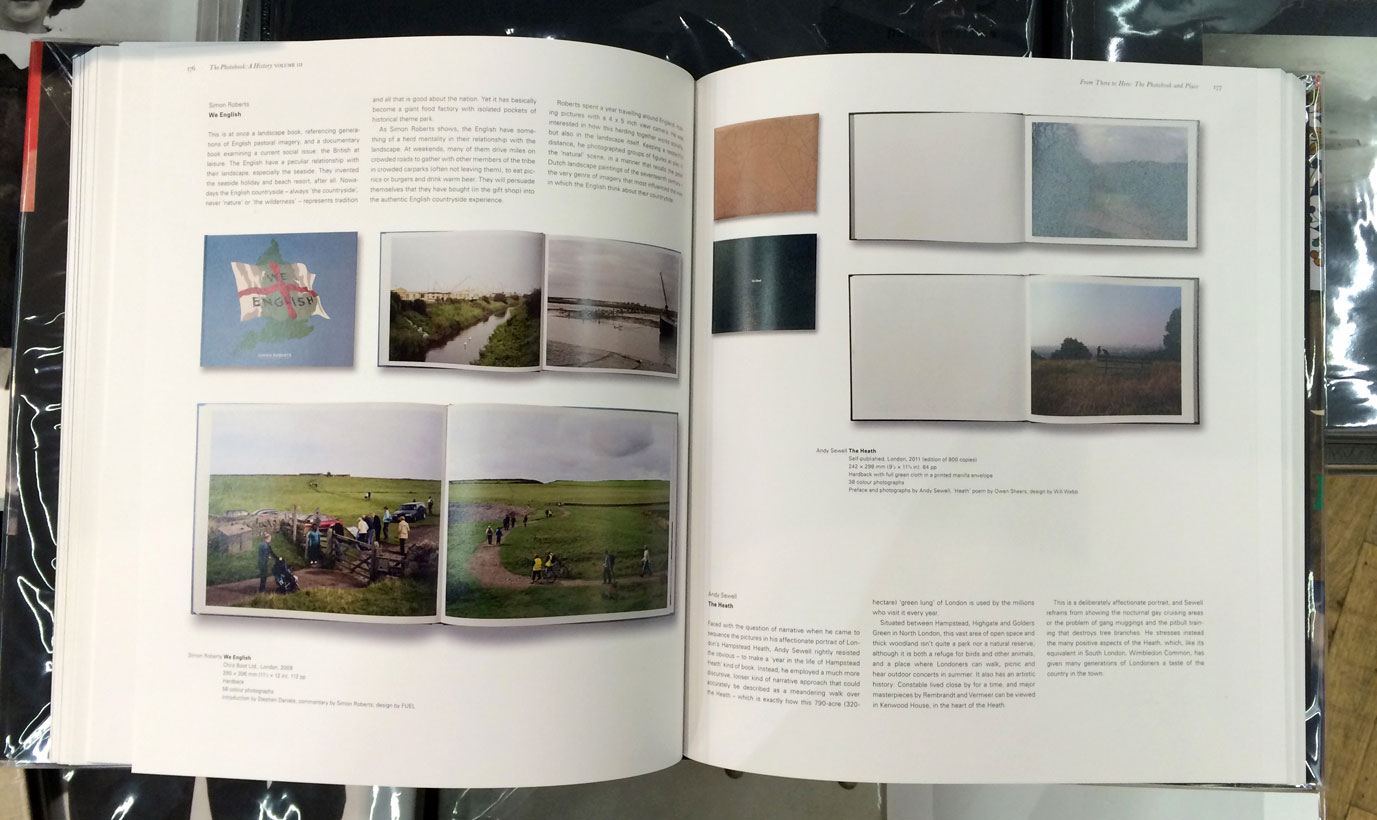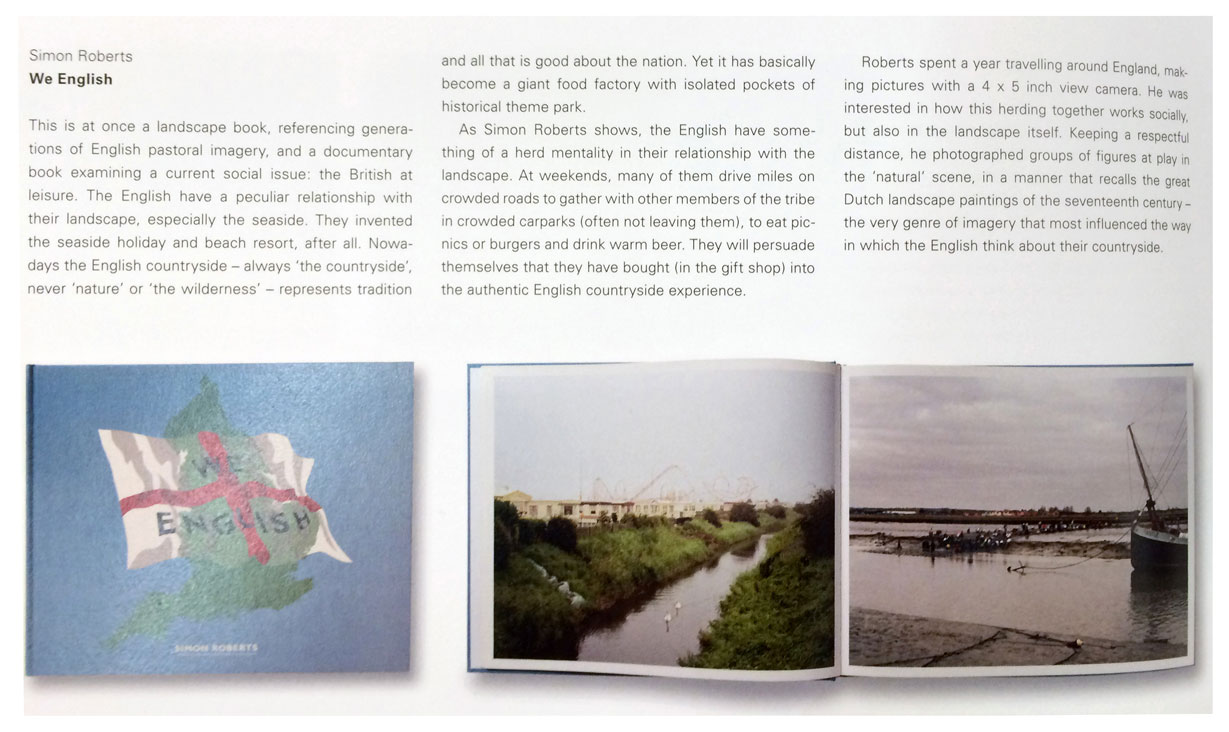 ABOUT THE BOOK
Following the success of volumes I and II of The Photobook: A History, this third volume brings the history of the photobook up to date, with specific exploration of postwar and contemporary examples. It covers key themes including the globalization of photographic culture, the personalization of photobooks, the self-publishing boom and the new 'layered' photobook approach.
While the history of photographs is a well-established canon, less critical attention has been directed at the phenomenon of the photobook, which for many photographers is perhaps the most significant vehicle for the display of their work and the communication of their vision to a mass audience. Volume III, co-edited by Martin Parr and Gerry Badger, expands this study and history of the photobook further. It explores the symbiotic relationship between the contemporary propaganda book vs. the protest photobook, sex and youth culture, photographers examining their own environments and the impact of the Internet and social media on the nature of the photobook, among much else.
The book is divided into 9 thematic chapters, each featuring general introductory text providing background information and highlighting the dominant political and artistic influences on the photobook in the period, followed by more detailed discussion of the individual photobooks. The introductory chapter texts are followed by spreads and images from over 200 books, which provide the central means of telling the history of the photobook. Chosen by Parr and Badger, these illustrations show the most artistically and culturally important photobooks in three dimensions, with the cover or jacket and a selection of spreads from the book shown.
Phaidon, 2014
Hardcover
11 3/8 x 9 7/8 inches (290 x 250 mm)
320 pages
900 color illustrations