I recently asked a curator friend who they thought was one of the most important photographers working in Britain over the past twenty years, whose work has not received the recognition it deserves. The curator's unequivocal response was Tom Wood.
Wood was born in West Ireland in 1951 and now lives in North Wales (where he moved in 2003). Much like Ian Macdonald and Graham Smith (see previous blog post), Wood has chosen to work over the past 25 years almost exclusively in a small geographical area, photographing predominantly in Merseyside and Liverpool. Working primarily on the street and in pubs and clubs, Wood photographed the public face of New Brighton (made famous by Martin Parr in his book The Last Resort), across the river from Liverpool, from the late 1970's until he moved away in 2003. For much of his time in Merseyside, Wood worked with portraiture "ranging from refined, tonally elegant depictions to informal moments of gesture and interaction from everyday life, captured through the lens with a vision at once tender, vulgar and beautiful." (from the press release for Wood's exhibition of The Chelsea Reach).
The Chelsea Reach includes photographs from Wood's Looking for Love series, taken in his local disco pub between 1984 and 1987. By the time Wood started working in the club he either knew or recognised by sight many of its clientele – some of the faces belonged to young people he had photographed on the streets years before. His observations possess a raw closeness without being voyeuristic. Here are some of his photographs from the project –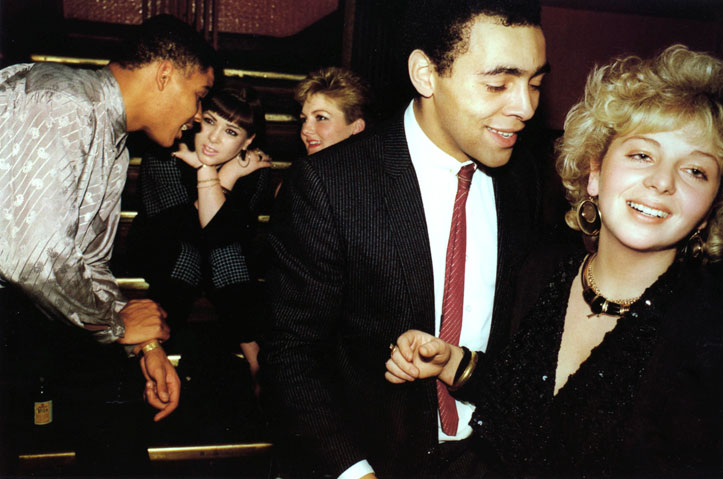 Untitled, 1982-86 from The Chelsea Reach © Tom Wood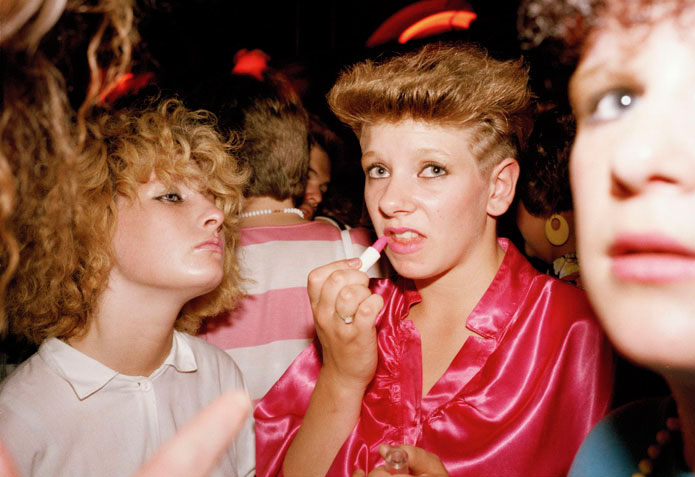 Untitled, 1982-86 from The Chelsea Reach © Tom Wood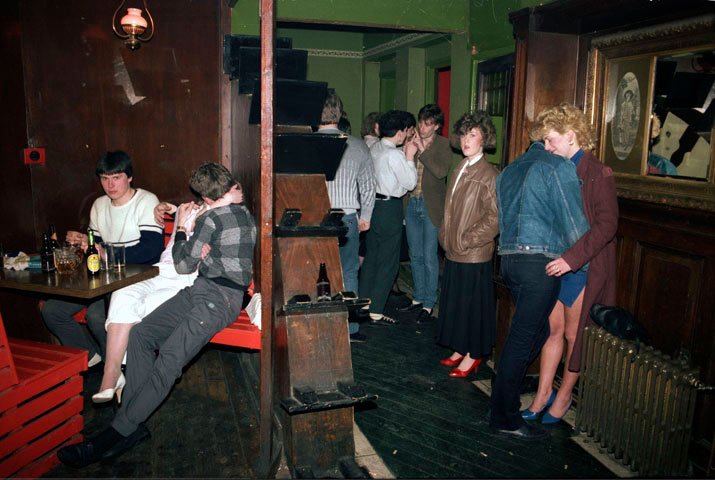 Untitled, 1982-86 from The Chelsea Reach © Tom Wood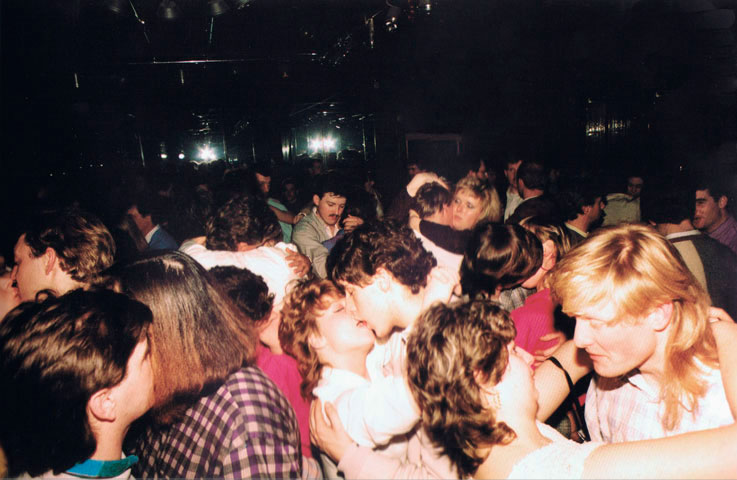 Untitled, 1982-86 from The Chelsea Reach © Tom Wood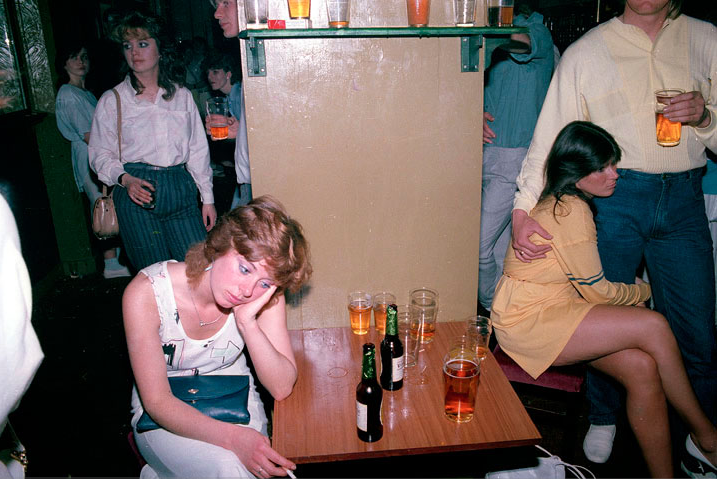 Untitled, 1982-86 from The Chelsea Reach © Tom Wood
Wood's recent solo shows include The Museum of Photography, Copenhagen, Denmark; Foam Fotomuseum, Amsterdam; Musee de l'Elysse, Lucanne. His work can also be found in the public collections of MoMA, New York; The International Centre for Photography, New York; and the Victoria & Albert Museum, London.
There are several publications of his work, most of which are out of print: Bus Odyssey (Hatje Cantz, 2001); People (Wienand Verlag Koln, 1999); All Zones Off Peak (Dewi Lewis Publishing, 1998); Looking for Love (Cornerhouse Publications, 1989); and Photieman (Steidl, 2005).
The publishing blurb for the latter says: "For 25 years Tom Wood lived in New Brighton, just across the river Mersey from Liverpool. He became known locally as 'photie man' because everyday he was out on the streets with his camera. Most of the pictures collected together in this book were taken within 5 minutes walk from Wood's home. The work focuses on the inhabitants of the town and its regular visitors, from Liverpool day-trippers to clubbers who attended the Chelsea Reach nightspot. Wood's images are a dazzling selection of cocky youths, friends, lovers, fathers, mothers and babies that provide insight into the area, it's inhabitants and the rites of passage inherent in growing up. Artist and curator Padraig Timoney has collaborated with Wood in the selection and sequencing of photographs to make a significant book-work."
You can read a review of Photie Man by Ken Grant on Foto8.com here and see spreads from the book on Shane Lavalette's blog here.