I notice that Jem Southam has an exhibition currently showing at The Lowry until the 22nd March 2009. Clouds Descending is the result of a two year commission where Southam made photographs along the Cumbrian coastline, recording the industrial landscape and harbour towns, which Lowry loved so much.
Southam will be giving an evening lecture at The Lowry on February 6th. There is also the opportunity to take part in an all-day Masterclass with him on Saturday 7th February – full application details are available from redeyesubmissions@googlemail.com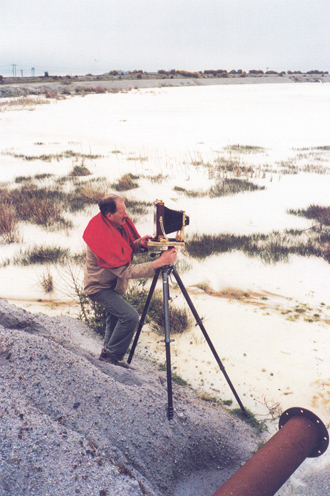 Southam has been a key figure in British photography for over twenty-five years. Working exclusively in the landscape genre, his prevailing thematic concerns are the changes, large and small, occurring within the British countryside. His photographs are the result of patient observation and contemplation over long periods of time. Often producing series, Southam layers and juxtaposes images that not only reveal cycles of nature, but the interactions of humans with their environment. He has said that he proposes "histories," both social and natural.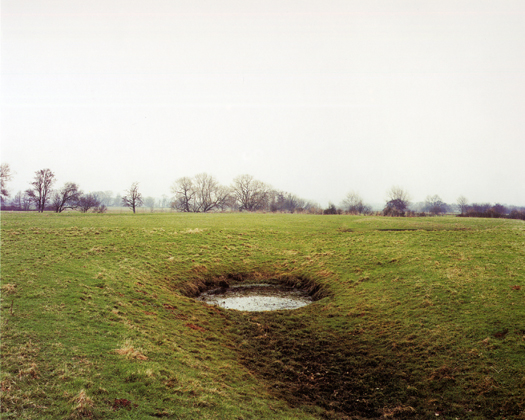 Brampford Speke, 1998 from the series Dew Ponds © Jem Southam
As David Evan's writes in Source magazine, "For his epic theme, Southam adopts appropriate, time-consuming working methods. There is extensive preparatory research, including the study of weather forecasts. There is walking and waiting, frequently on difficult terrain. Bulky equipment is often being carried around, especially a Wista, a modern Japanese version of a Victorian plate camera. Southam only photographs on still grey days, sometimes producing just a few images in a year. The end results are crafted objects, recalling the work of 19th Century pioneers like Carleton Watkins who took along a wagon laboratory pulled by a dozen mules… Southam's achievement is to create work informed by past and present that has conviction… [He is] the photographer of the slow rhythms of social time and the even slower rhythms of physical geography."
To find out more about Southam's work, read an interview in SeeSaw Magazine here and watch a slideshow of his photographs here.
Southam is represented by Robert Mann Gallery and Charles Isaacs.